Gibson Issues Government Series Guitars To Commemorate Raids
Gibson was the object of two separate raids by federal agents in 2009 and 2011 where they arrived at their warehouse in full SWAT regalia and carrying automatic weapons. The government's target? Exotic wood. The one million dollars worth of materials were confiscated, and then sat in a government facility, like the last scene in Raiders Of The Lost Ark.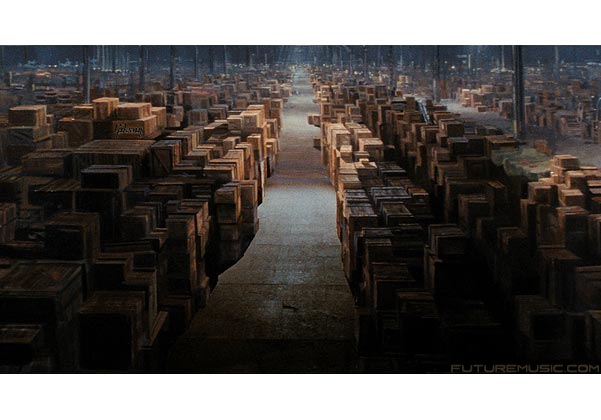 It was claimed that Gibson didn't exercise due care in importing wood used for its guitars. After Gibson paid $300,000 in fines, plus a donation of $50,000 to the U.S. National Fish and Wildlife Foundation, the majority of the wood was returned and used to create a new line of guitars. "We thought we would celebrate getting past that very difficult period," Gibson CEO Henry Juszkiewicz stated. (THAT'S the understatement of the year! —Ed.)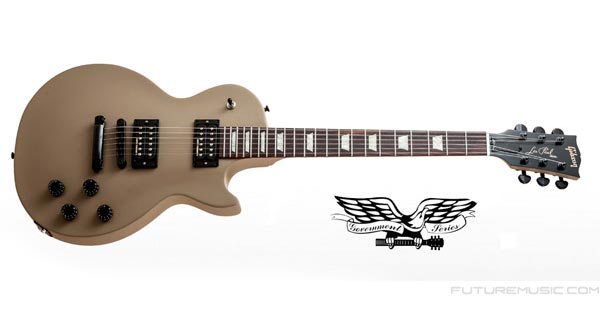 Clearly shaken by the whole affair, Mr. Juszkiewicz couldn't really stick it to the man in a public forum, so he created a line of limited-edition guitars in flat military colors that features the wood in question. The Government Series II features four of Gibson's most popular models: The Les Paul, the SG, the Flying V, and the Explorer. All said and done, Juszkiewicz claims Gibson is out $5-10 million dollars, including $3 million dollars of legal fees, $262,000 worth of wood and lost sales from having to scramble to find alternative suppliers.
As stated, the rosewood fingerboard on these guitars is made from the confiscated wood, and each guitar is adorned with the Government Series logo which features a bald eagle with its talons wrapped around a Gibson guitar neck. Each guitar comes with a very special Certificate of Authenticity signed by Juszkiewicz.
Gibson