G-Technology G | DOCK ev – 2013 Gear Of The Year – Hardware Storage Solution
G-Technology's G | DOCK ev has been named the 2013 Gear Of The Year in the Hardware Storage Solution category. The G | Dock ev is a fully swappable dual-bay storage system with a unique twist. The individual USB 3.0, 7200 rpm drives can function on their own, or within the Thunderbolt connected dock. This allows the user to rock the highly-portable drive on location, at an outside studio, or at a gig, and then come back to their home computer and download the data at some of the fastest speeds available today.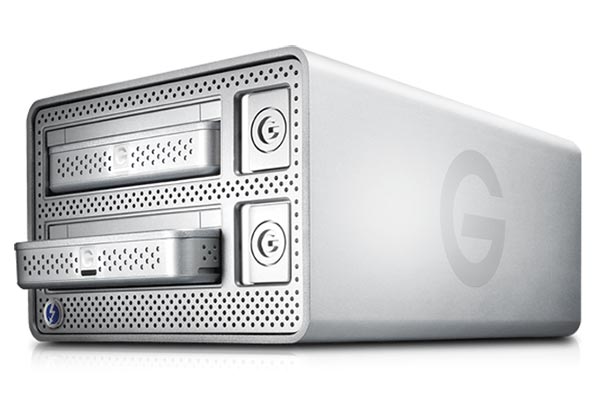 The G-DOCK ev with Thunderbolt is the hub of the Evolution Series, which ships with two removable, G-DRIVE ev hard drives, which feature plug-and-play USB 3.0 connectivity, 1 TB of storage, a rugged aluminum chassis and transfer speeds up to 136MB/s.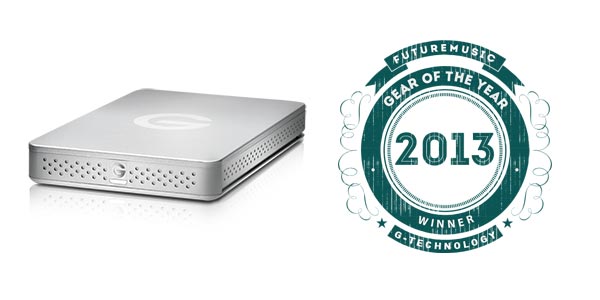 G-Technology