Spitfire Releases HZ01 – Hans Zimmer Percussion
Spitfire has released HZ01, a collection of unique and powerful percussion created exclusively for Spitfire by the legendary Hans Zimmer.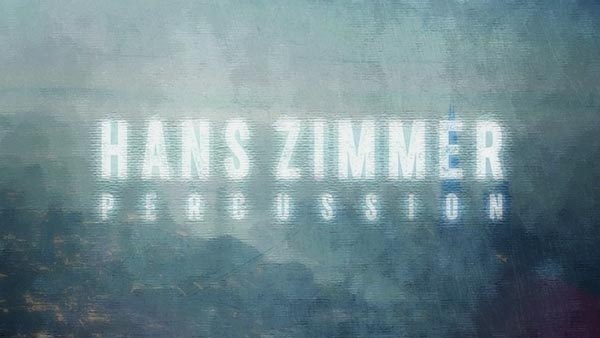 Hans Zimmer is one of the most influential and prolific film composers of his generation. Having won countless awards. Hans Zimmer's scores have underscored a generation of hugely successful films, and has defined not only a compositional style, but also production approach and sonic innovation that has influenced a generation of composers.
Spitfire Audio are delighted and honored to present a series of products produced by Hans Zimmer and his diamond class team of grammy winning engineers, musicians and technicians. Where Hans Zimmer's style approach to sonic creation is often copied or emulated we're proud to present to the world at large Zimmer's definitive take on his trailblazing approach to cinematic percussion production. Herein lies not an emulation or synthesis of his approach, but a recreation. The same studio, musicians, instruments, signal chain and talented engineers, sitting alongside a decade of experience, innovation and refinement overseen in every detail by Hans himself. The same excrutiating attention to detail, perfection but most importantly the endless choice for tweakability and customisation you'd expect of the greatest of sound-smiths.




Recorded at Air Studios via an unsurpassable signal chain. 96 rarefied microphones, into Neve Montserrat pre-amps, the world's biggest Neve 88R desk (which was exhaustively re-gained at every dynamic layer for optimum signal quality), via a dual chain to HDX and Prism converters running at 192k. Well over 30 TB of raw material from these sessions alone. The London Ensembles sessions feature the cream of Hans Zimmer's hand picked percussion corps playing a distillation of a decade's worth of musical experimentation and innovation. This is not an imitation of techniques explored in films including Gladiator, Black Hawk Down, The Dark Knight and Inception. It is a truthful recreation. The library consists of microphone positions (as detailed below) mixed in stereo and 5.1 by Grammy and Oscar winning engineers: Alan Meyerson, Steve Lipsom, Junkie XL, Geoff Foster and Hans Zimmer himself: When you plug in and play this material you will experience a feeling not dissimilar to strapping into a freshly delivered Aston Martin albeit with a choice of livery and paint work that you can repeatedly interchange and customise to your heart's content.
Spitfire's Hans Zimmer Collection is available now for an introductory price of £299 (Regular £399) subject to VAT in the EU.
SpitFire