Propellerhead Releases Parsec Synthesizer For Reason
Propellerhead has announced Parsec, a new synthesizer for Reason. Parsec adds a new style of synthesis to the rack and allows for a wealth of brand new sounds, textures and noises.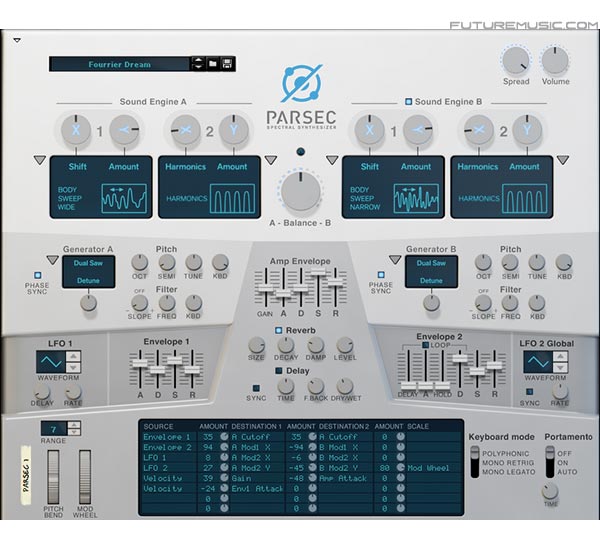 Parsec offers tones for hooks, build-ups, pads, atmospheres and otherworldly sounds. It's built to inspire, regardless of the musical genre it is used in: indiepop, techno, house or bass music.
Technically Parsec is an additive synthesizer, based around two advanced oscillators consisting of 512 partials each that are sculpted through two modifiers. There are two envelopes and two LFOs that can modulate parameters. There is also a delay and a reverb that add to the sonic palette, and a modulation bus, familiar to users of Propellerhead's Thor synth.
Features:
» Additive synthesis
» A Vocoder with modulation from audio input
» Sound bank with inspiring sounds for electro house, bass music, minimal techno, electronic indie and pop, far-out experimental, and more.
» Integrated with the Reason rack: control Parsec from other sources; run audio through it; combine it with other instruments.
» Two engines that make up a single sound. Use one engine for the attack and another for sustain. Or use both at the same time for ultra thick tones!
» Flexible internal routing with plenty of modulation sources




Propellerhead Parsec is available for $119 / €99.
Propellerhead