Apple Unveils New Mac Pro – Interested??
Well, while you debate whether or not Apple got their design inspiration from the Dyson Vacuum Cleaner (or a simplehuman garbage can), you may want to consider if this powerhouse of computer is right for you. At two-and-a-half-times the power of the current MacPro and with an entirely new architecture, the new flagship from Apple could offer your studio some much needed muscle with all the plug-ins you're running these days. Oh, stop it! You know you overbake the processing on your stems!!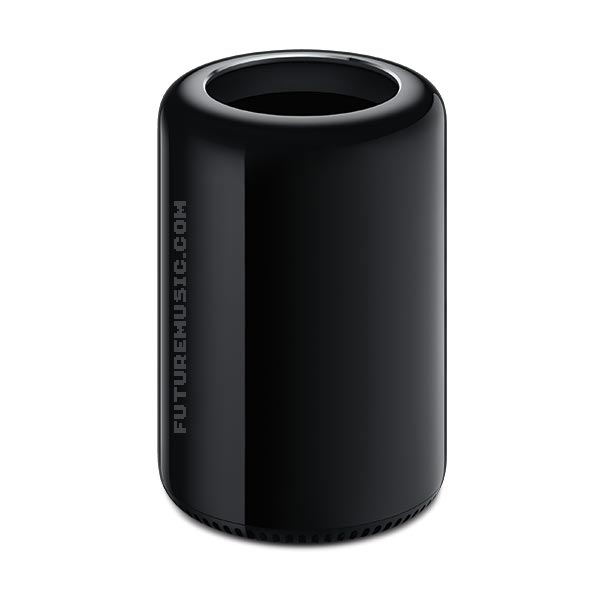 The next generation Mac Pro is architected around an unified thermal core that allows the desktop to efficiently share its entire thermal capacity across all the processors. The result is a pro desktop with a new performance high-water-mark packed into a design that is one-eighth the volume of the current Mac Pro. Next generation Intel Xeon E5 processors with up to 12 core configurations deliver double the floating point performance.
With two AMD FirePro workstation-class GPUs, the all-new Mac Pro is up to 2.5 times faster than the current Mac Pro and delivers up to seven teraflops of computing power. The new Mac Pro also features PCIe-based flash storage that is up to 10 times faster than conventional desktop hard drives and includes the latest four-channel ECC DDR3 memory running at 1866 MHz to deliver up to 60GBps of memory bandwidth. With all that power, the new Mac Pro lets you edit full-resolution 4K video while simultaneously rendering effects in the background.
The new Mac Pro is the most expandable Mac ever built. With six Thunderbolt2 ports that can deliver up to 20Gbps of bandwidth to each external device, Mac Pro is perfect for connecting to external storage, multiple PCI expansion chassis, audio and video breakout boxes, and the latest external displays, including 4K desktop displays. Each of the six Thunderbolt 2 ports supports up to six daisy-chained devices, giving you the ability to connect up to 36 high-performance peripherals. Thunderbolt 2 is completely backwards compatible with existing Thunderbolt peripherals, and allows you to transfer data between Macs faster and easier than ever.
The Future: Well, if you were wondering if Apple lost its mojo, or stopped innovating, the new Mac Pro should answer that quandary, but the real question is how many people will ultimately plunk down thousands to own one of these pups?
The new Mac Pro should be available sometime this Fall. No pricing has been announced.
Apple