Mixed In Key Releases MetaBliss – ID3 Tag Editor For Mac
From the mind of Yakov Vorobyev, comes MetaBliss, a new DJ utility that enables users to create perfect ID3 tags for their "crate." The ID3 tag editor for Mac OS X, allows you to clean up your meta-data with exactly the information you want stored. With MetaBliss, you can quickly edit Artist, Song Name, Comments and all other tags.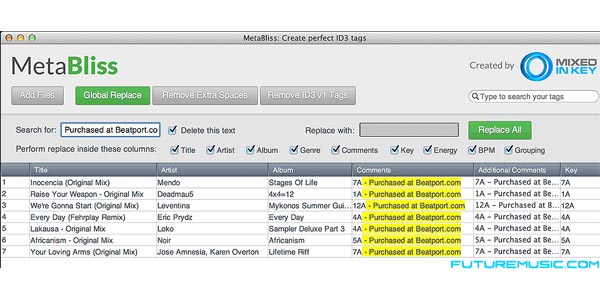 In addition, with it's batch processing action, it's an editor designed for speed, so you can fix multiple files at once. Your DJ software playlists will look completely flawless.
Yakov's MetaBliss will set you back 20 bucks and is available now.
MetaBliss