NuForce HP-800 Headphone Review
NuForce recently debuted their first set of cans, which they claim are "accurate monitor-class headphones for music professionals and audio enthusiasts." We put them to the test to see if they lived up to the hype and met with NuForce's reputation for quality products at reasonable prices. (Reviewers observations in quotes below.)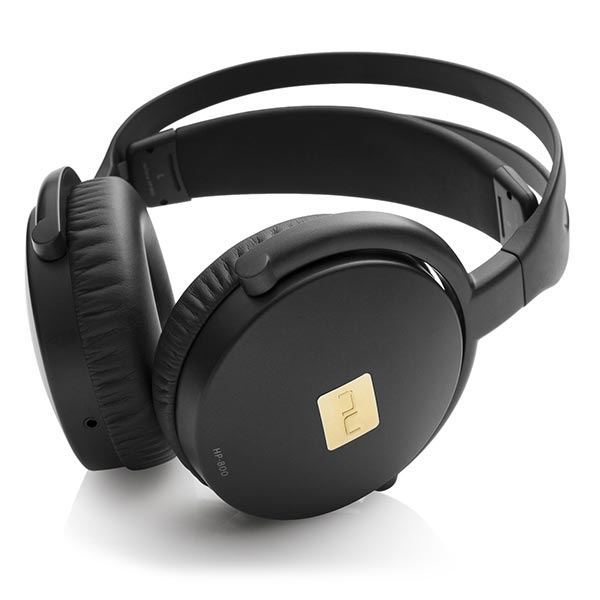 The HP-800's feature 40mm neodymium drivers, housed in an aluminum die-cast chassis, and two removable cables of OFC copper conductors with gold plated 6.3mm connectors. NuForce extols that the sonic signature promotes accurate performance and low distortion. While our reviewers found the performance to be favorable, most felt that the 800 were "not detailed, nor neutral enough for long-distance monitoring."
But don't let that dissuade you from considering the 800s for a "positively enjoyable listening experience." The 800's are "extremely comfortable for long-term use" and contain a "non-fatiguing sonic footprint with little distortion and great isolation."
Features & Specifications:
» 40mm neodymium drivers
» Aluminum die-cast housing
» Impedance: 32 +/- 15% Ohm
» Frequency Response: 20 Hz – 20 kHz
» Rated Power: 20 mW
» Max Input Power: 30 mW
» Sensitivity: 91 +/- 4 dB
» Included Accessories: One carrying bag, one 3.5mm plug cable, one 6.3mm plug cable

Human-Protein Leatherette — Mmm, Mmm Good!
Much of the comfort was due to the "super-comfy" ear cups that feature what NuForce calls a human-protein leatheretteYuk! covering – now I don't know about you, but human-protein and headphones really don't go together unless the HP-800's are making a guest appearance on CSI-Miami. Forgetting the weird marketing copy, the ear cups are indeed quality and are nicely complemented by an adjustable headband that's "pressure-perfect."

Bring The Bass
Although many headphone purchases these days are more about being fashion conscious than sound quality, consumers looking for excellent bass reproduction should put down their Beats and pick up the 800's. For 150 beans, NuForce has done wonders at this price mark for bass response, which is pronounced, but "never overbearing" or "at the expense of the other frequencies." Rounded, yet "still with texture and tone" the 800's bass certainly "sets a new high-water mark" for cans at this price point.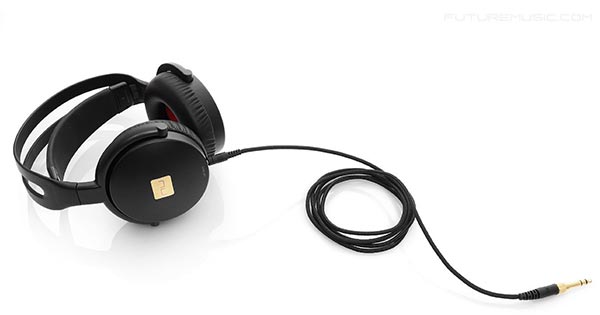 The HP-800's include two removable cables of OFC copper conductors with gold plated 6.3mm connectors


The 800's midrange is not so lucky. As mentioned above, our reviewers didn't find enough detail in this frequency range, which is "OK for listening, but not for precise monitoring." The 800's "die around the 400Hz mark" creating "a midrange sinkhole," but this does not wipe out the rest of the mids, which are never harsh. The high's fall in line and "don't bite," but don't have that that "snap and sizzle" an audiophile would want from the upper register.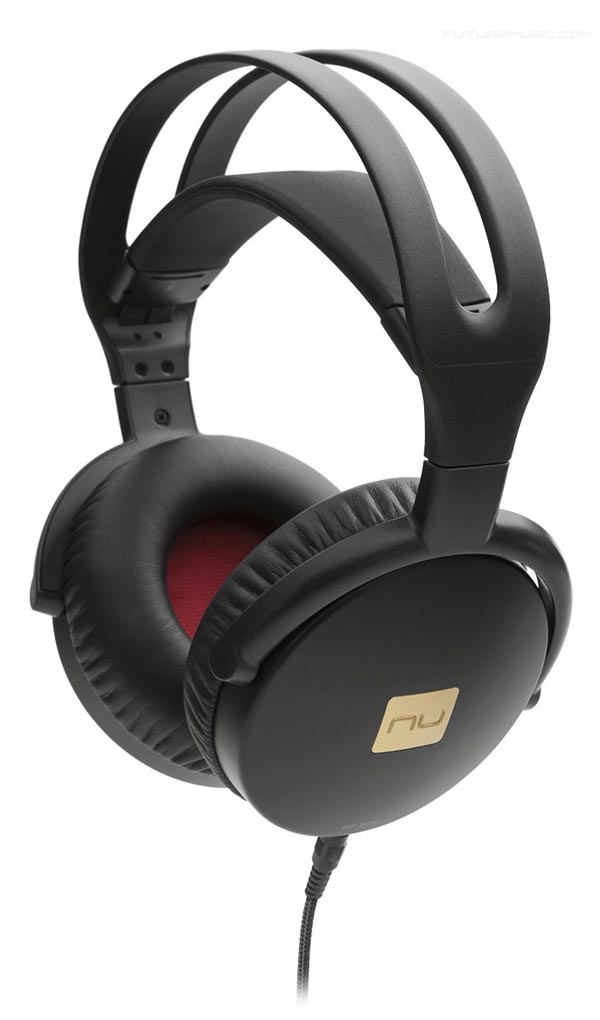 For their first headphone offering, NuForce has done a tremendous job with the HP-800's and they should be proud. Although there are some deficits, the HP-800 provides a gratifying experience at moderate listening volumes and is certainly a great choice for users who are more concerned about sound quality over fashion statements.

The Future
We would love to see what NuForce can do with a headphone at $300…
» FutureMusic Rating: 80%


Cheers:
+ Construction Quality
+ Bang For The Buck
+ Bass Response
+ Aesthetic
+ Comfort

Jeers:
– Not A True Monitoring Solution
– Midrange
Off The Record:
"Great soundstage and dimension for $150 headphones." —Bruce Dealer
"A huge value proposition for this price point…" —Dan Brotman
"Considering the headphone market these days, NuForce could have easily charged $250 for these units and found a consumer base." —Greg Geller


NuForce's HP-800's retail for $149 and are available now.
NuForce HP-800