By Dan Brotman
Editor-In-Chief
Future Music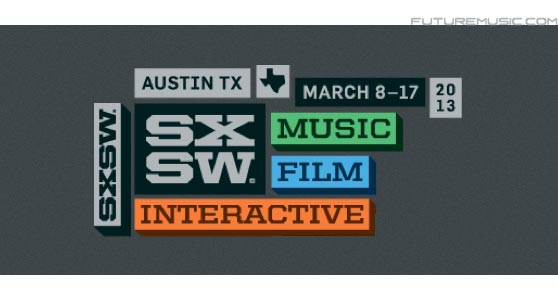 The 27th annual South By Southwest Music Conference and Festival will run from Tuesday, March 12 and runs through Sunday, March 17. An estimated 20,000 convention attendees and thousands of performing musicians, as well as filmmakers and interactive professionals converge on Austin, Texas, to immerse themselves in every aspect of music, film, technology and business. I was able to attend all three arenas during my week-long stay, and found each to be profoundly inspiring. However, none of this would be possible without the SXSW staffers, who diligently organize every piece of the puzzle. As someone who attends conferences from all over the world, I cannot tell you how impressed I was during the conference on how well everything was conducted.
I checked into my hotel and immediately procured a trusty bicycle from a local friend. This is clearly THE best way to get around the sprawl that is SXSW and I wholly recommend it to anyone who ventures to Austin for South By. Although a motorcycle may have been even a better choice, and Harley-Davidson did end up loaning me a brand new bike to get around for a day, there is the matter of intoxication…which will end up creeping up on you no matter how well you plan. And at SXSW, planning is everything…


"Too much of everything is just enough"
There is so much going on and you're invited to so many different events, demonstrations, performances, etc., it's just impossible to see, hear and feel everything. To say SXSW is sensory overload, would be an understatement. So instead of trying to drink from the fire hose, I simply tried to live in the moment and pay attention to what was going around in front of me.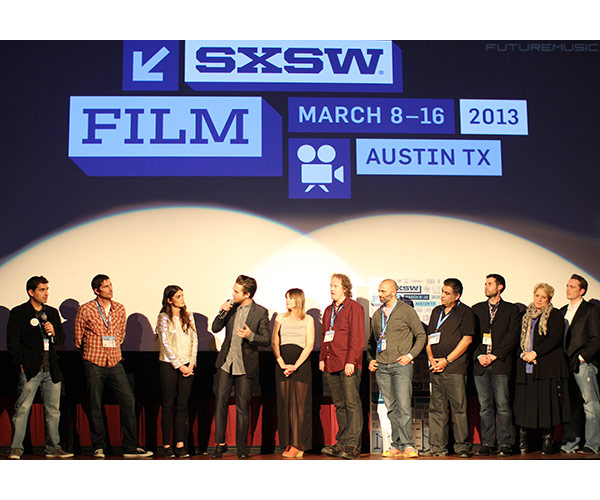 Film
Like the music industry 20 years ago, the digital revolution has completely lowered the entrance fee to achieving professional quality results at a fraction of the cost and in a fraction of the time. This was readily apparent in the DSLRs & Beyond: Professional Filmmaking On The Go panel moderated by the Bui Brothers.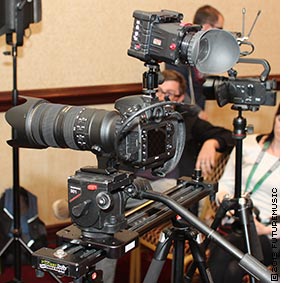 The Bui Brothers discussed the pros and cons of using DSLRs commercially. Lan and Vu Bui provided lessons learned from a recent shoot that had them traveling around California and shooting on the go. The panel showcased their "run and gun" production style, which relies solely on capturing all the action with the venerable Canon 5D mkII with a full assortment of lenses and lighting gear. Although utilizing DSLRs for video production was initially dismissed by many in the industry, it is obvious that this form of production is here to stay for many more years.
One of the greatest strengths of SXSW is what I can only describe as "overlap." This is when one of the three pillars, Film, Interactive and Music overlap each other to reveal dynamic relationships and rewarding convergence. Many of the Film panels involved taking distinctive Interactive elements and incorporating them into Film production. Filmmaking As User Experience Design led by Jason Brush was the quintessential example of this "overlap" and revealed how Information Architecture, Content, Visual Design, Interaction Design, Human Factors, Industrial Design, Sound Design and more all come together in the filmmaking environment. Only an event like SXSW can pull this off…and pull it off right.

What's Next…Film
1) Feature films shot on smartphones will happen sooner than you think
2) DSLR filmmaking will only get better, before being replaced by smartphones
3) Filmmakers will bring interactive story techniques to the screen via virtual reality technology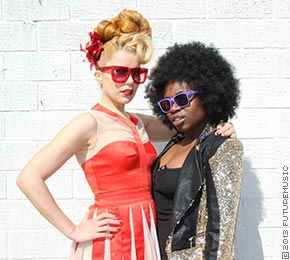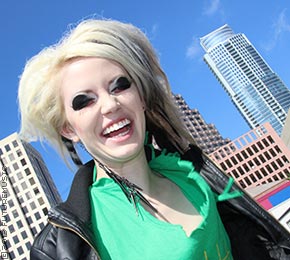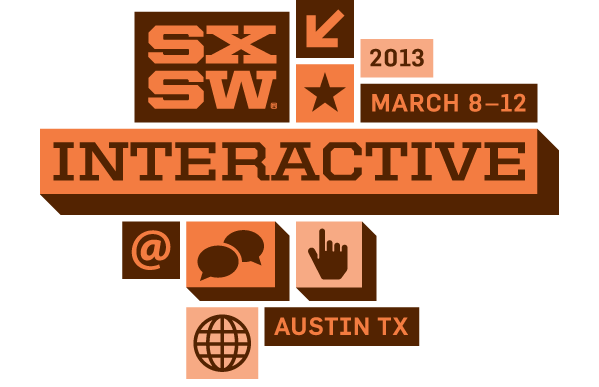 Interactive
SXSW Interactive, which some claim to have launched Twitter in 2007 and Foursquare in 2011, gets bigger and bigger every year. Known mostly for social media fanfare, the Interactive portion has certainly matured and now features a lot more hardware showcases and announcements.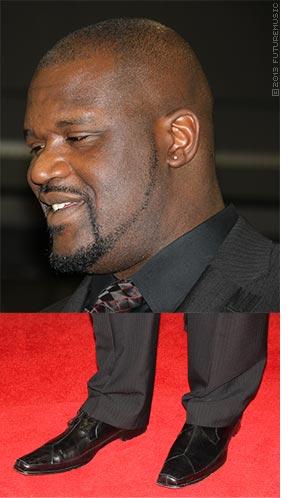 3D printing got a lot of attention this year, led by MakerBot and 3D Systems. The printers, which can produce physical entities from computer models by layering thin sheets of plastic, have been a hot topic since more consumer-based products hit the market. MakerBot showcased a new product that scans small three-dimensional objects so they can be replicated in a printer and 3D Systems trotted out their Cube home 3-D printer.
With the announcement of NASA killing their space shuttle program, many internet entrepreneurs have jumped into the fray to announce their own initiatives. One interesting development was a proposal to develop privately-owned condos on the International Space Station. At least 15 SXSW 2013 Interactive panels focused on private space travel and Elon Musk, the CEO of SpaceX, hosted a sold out keynote about private space travel. He detailed his company's recent mission to the International Space Station and showed a never-before-seen video of a reusable rocket designed to one day blast capsules into space and then safely land itself. He received an uproarious response when he stated: "I would like to die on Mars, just not on impact."
Big Data also received a lot of attention. The New York Times' Nate Silver, who predicted results in all 50 states during last fall's presidential election, hosted a keynote in which he said data-crunching could have useful applications in the public sector, such as studying incarceration data to reform the prison system. However, the Orwellian shadow appeared when a Carnegie Mellon professor demonstrated how combining online data with facial-recognition software could reveal a very detailed dossier on a person in mere seconds. Think personalized ads are scary from Google, try having no privacy when a facial scan is obtained.

What's Next…Interactive
1) Internet-enabled Hardware. Smart gizmos that are connected to the net to provide enhanced functionality will be the norm
2) Space, the next frontier, for entrepreneurs. Private space travel should create incredible opportunities for companies who push the envelop. Unfortunately, a lot of stamps will be licked.
3) Big Data – It's here and it will only get bigger and more scary.
4) Celebrities Getting Into The Game – the Rich and Shameless are jumping into the entrepreneurial game. Is Shaq your next business partner? Have you seen the size of his feet?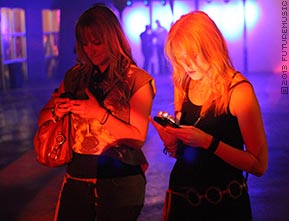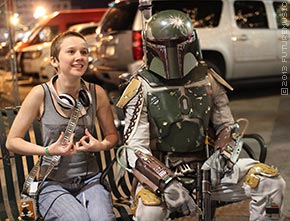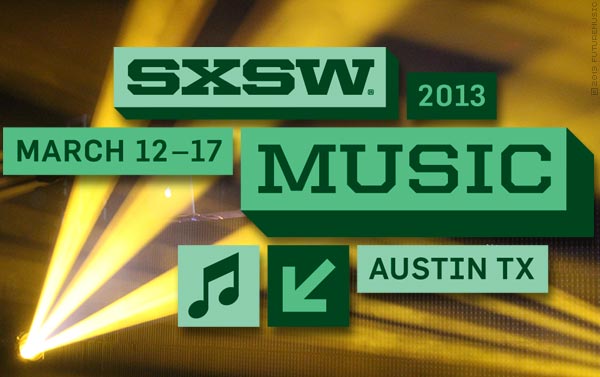 Music
There's only a couple of music industry shows that I need a vacation from after attending. The Winter Music Festival used to be number one on that list, but since Ultra took it over and the days of hanging out at the Fontainebleau pool with Josh Wink, Carl Cox and Armand Van Helden, all lounging side-by-side, are long gone, I opted out to go to SXSW. Turns out the SXSW easily trumps the WMC in terms of sleep depravation. There as so many great panels, so many great films, so many great events and so many great acts all going on at the same time, makes it almost impossible to get a decent night's sleep.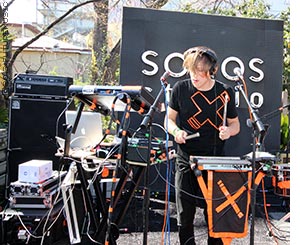 However, I had a job to do and my main focus was seeing how bands from all over the world are incorporating technology on stage. Gone are the days of a laptop being a stigma when playing live. I witnessed several methodologies for incorporating a DAW, with Ableton Live being the go-to software. From the very basic, Jaguar Love's drummer augmenting his rifs with Ableton, to fully-blown electronic performances where all performers were utilizing computers.
Electronic music still plays second fiddle to rock at the event, and rightly so, but with dance music, or what is being called EDM at the moment, gaining momentum on the radio, SXSW could see many more electronic acts being prominently showcased. We did take in a disappointing BT set, which consisted of him standing alone on stage behind a computer screen and pumping his fist. Basically, the only thing the audience could see was his strange elfin shoes and the aforementioned fist stabbing the air. For an artist with a solid library of tracks at his disposal, the live show was embarrassing. However, it did reveal an aspect of electronic music live performance that needs to be addressed, if the genre is going to progress on the stage. Performers need to be doing something that doesn't look like their checking their email.
SXSW is incorporating more and more big name acts during the event and 2013 had more name brands than ever before. Prince, Justin Timberlake, Green Day, Paramore, Vampire Weekend, Smashing Pumpkins and so on. Trying to get into the Timberlake show turned out to be "do or die" affair with many punters. Thanks to my industry contacts, I was able to attend several of these performances, and each one delivered. Timberlake was a sensation and Prince played a full two-and-a-half hour set, and then came out for five or six encores. The pervasive message the veterans were giving the fresh-faced acts was: "you think you got game, see if you can match this 360 degree, dunk from the top of the key."
Richie Hawtin and Joel "Deadmau5" Zimmerman were on hand for a one-on-one panel and a tag-team performance later that evening for the Media Temple-sponsored SXSW Interactive closing party at the famed outdoor venue Stubb's. Although Deadmau5 may be the bigger name in electronic music at the moment, it was apparent Hawtin's presence and "portfolio" dwarfed Deadmau5 in almost every way. Both being Canadian, they revealed many similarities including a love of Tim Horton's and the donut shop's famed "Double-Double" coffee.
"They put something in it," said Zimmerman.
"I had one right across from my studio," Hawtin declared.
"Really? I have one right across from my studio, too," Zimmerman quickly responded.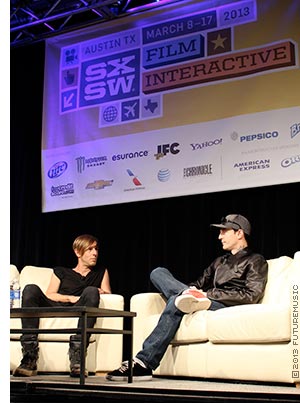 Luckily for me, the conversation turned to production and performing live on stage. Both are fans of Ableton and Native Instruments, as well as that little silver box that started it all, the TB-303. However, one of the more interesting comments was the need for a new Audio/MIDI protocol with "massive throughput" for live performance. Anyone who's taken in a Deadmau5 performance understand the incredible amount of data that is required to make all the sound and lights work in sync, not to mention his enormous LED mouse hat. Although Hawtin's performances are less "bells and whistles" – he certainly is on the more experimental side of technology often incorporating beta tech into his DJ sets. Deadmau5 did reveal that he secretly wishes he was more "underground" and didn't have to deliver big-room bro tracks all the time, but Hawtin adroitly put things into perspective.
"You're probably the No. 1 gatekeeper for electronic music right now, and it's your responsibility, to open up the doors as wide as possible."
While Deadmau5 may be the bigger name, it was apparent at their tag-team performance who was the elder statesman with Zimmerman allowing Hawtin take the lead over and over, even going so far to bow down with a "We're Not Worthy" pantomime.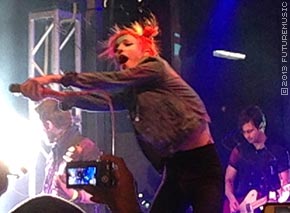 It's always nice when FutureMusic receives a "Thank You" email, or props from an artist when we're conducting an interview, but when we get a shout out from Young Guru himself at the SXSW panel he was hosting with Just Blaze about production in front of the entire audience, well that's pretty special. "I go to y'all's website everyday to catch up on the latest gear and read the reviews," Young Guru stated in front of the packed crowd after I asked a question. Blaze chimed in that he hits us up on a regular basis as well since we're "reporting on things nobody is even talking about." Turns out the both Blaze and Guru learned all about Native Instruments' Maschine from reading FutureMusic as well, as the "first real competitor to the MPC."
To be honest, after getting major love from these two Roc-A-Fella superstars, it was hard to concentrate on their Young Guru vs Just Blaze panel. However, the idea of constraints came up over and over again during their discussion. "Having limitations forces you to be creative," reflected Blaze, who remembered scrutinizing the Want Ads for used equipment. With scare resources, both producers got really deep into the gear they had in order to wring the most they could from one or two bits of kit. "The MPC? Man, I know that sh*t, like nobody else," boasts Guru.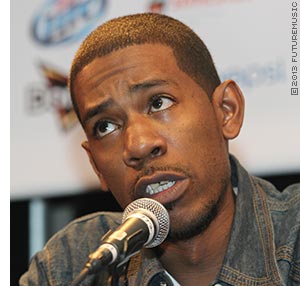 What's Next…Music
1) Electronic Music, or EDM, if you're nasty, is here to stay. With Pop music becoming Electronic Music, it will only get bigger and bigger until, like disco, there will be a backlash, and people will crave more vocal-driven songs.
2) While it's easier than ever to produce big studio quality music in the home, it's harder than even to break into the music business.
3) Learn your craft. Whether your a drummer, guitarist, vocalist or engineer, you need to spend countless hours learning your craft in order to have a chance to execute when given the opportunity.
4) Veteran acts are not retiring. More and more classic acts are still recording and on the road. If you think the competition is getting more fierce from the ground up, you should realize that top performers are not taking their pensions and playing shuffleboard in an old age home any time soon.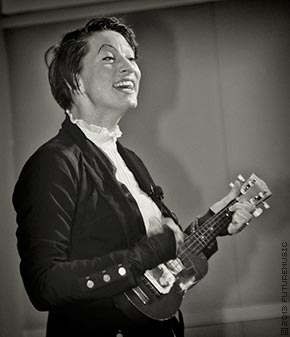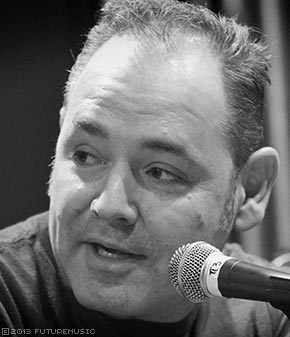 South By Southwest is held every March in Austin, Texas and is highly recommended to anyone with an interest in the future of music, film and interactive development. To learn more, please visit their website.
Just One Last Thing…It's Hard Out Here For A Pimp
Anyone who visited SXSW this past year may have noticed a couple of secret Black Sites around Austin. Over-staffed by men and women in their late twenties, and looking like they were devised by Dick Cheney, these off-putting structures were not some secretive CIA operation, they were Marlboro Black Lounges. Due to the severe marketing limitations placed on tobacco companies, Marlboro resorted to pimpin' their wares via these "lounges" that promised to reveal dark, intimate secrets, but were in fact the most pathetic effort at trying to make Marlboro fun — think quarter-driven pony ride inside a methadone clinic.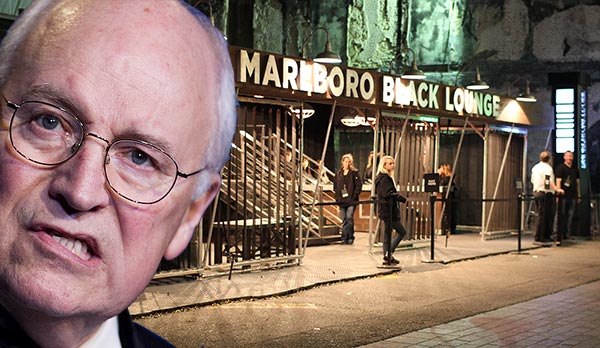 Inside the sparse, depressing spaces, you could score a couple of truly lame promotional items and a pack of smokes for a dollar. Instead of promoting the Marlboro brand, the whole endeavor had the opposite effect. The Marlboro Black Lounge made you feel cheap and dirty. I couldn't wait to get out of there, but was stopped at the exit.
"Thanks for coming! We have some lovely parting gifts for you…just spin the wheel to see what you've won!"
Oh for Pete's sake, let me just get this over with…
"Good spin sir!"
"Oh here we are…will it be a 30 cent pair of sunglasses?"
"Or a flash light that has less illumination than a candle?"
"No, no…it's a our grand prize!"
"Congratulations, you've just won a STD!!!"
"Since you've signed your life away when you entered, we can't be held accountable, but here's a coupon for 15% off a visit to the Austin Travis County Health and Human Services Department of Communicable Diseases Unit located at 15 Waller Street. See you next time!"