iZotope Releases Iris+5 Plug-In Bundle
iZotope has released the Iris+5 bundle comprised of Iris and five complementary Sound Libraries, including the newest addition, Voice.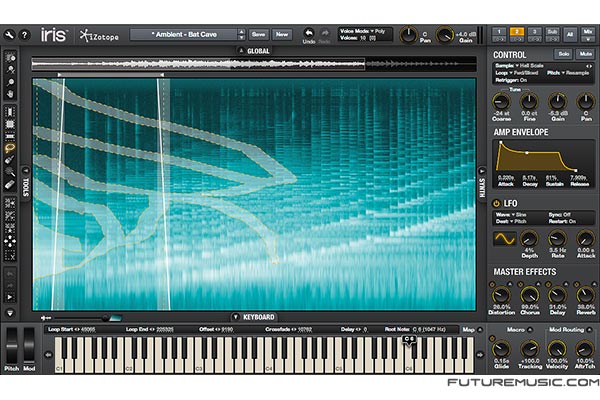 Iris inspires creative audio possibilities within any sound, all through a suite of spectral selection tools, flexible sample layering and manipulation, and a variety of effects and synth controls. Intrepid audio explorers can find music in everything by loading up their own samples or field recordings, but with over 500 patches and a 4 GB sound library included, Iris also provides hundreds of sounds to work with immediately.
To build on this library, and to further develop new and intriguing source material, iZotope also offers five expansion Sound Libraries: Wood, Glass, Food, Toys, and now Voice. Together, Iris+5 includes over 1100 patches and over 5 GB of diverse audio content, all in one value-packed bundle.
The new Voice Sound Library melds the world of spectral manipulation with the human voice. With growling leads, ethereal choirs, percussive and beatboxing effects, indie pop-style vocal pads, and much more, Voice is dark, ominous, cheery and wonderfully musical all at the same time.
Iris+5 is now available for a special introductory price of $249 through November 2, 2012, a $100 savings off the $349 retail.
+5 (a bundle of all five Iris Sound Libraries) is available for $129.
iZotope