Reactable Debuts Limited-Edition Live! Series 4
Reactable has debuted a new version of their Live! series performance unit. With the new Reactable Live! S4 Limited Series the Spanish concern claims to improve the rich visual and tangible experience of creating and performing music, making the connection between you, your music and your audience distinctive and exciting.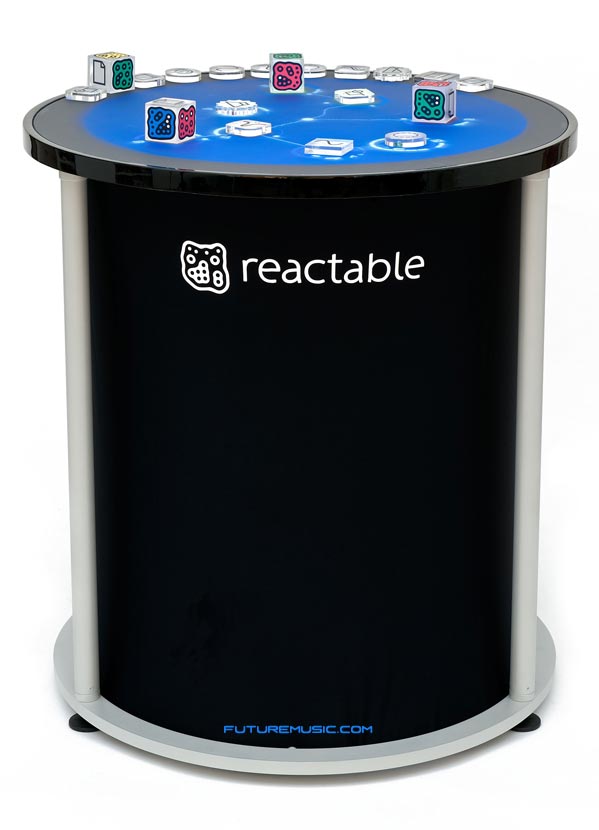 Designed to provide direct and intuitive interaction with sound through objects on a multi-touch enabled screen, the new Series 4 adds several improvements to boost live performances.
Enhancements:
» Lighter table structure, that is faster assembling and more stable
» The Reactable Core has better components which make the system more robust, reliable and lighter
» New Software version with high quality Timestretching and Pitchshifting
» New puck set with heavy duty anti abrasive coating



The Reactable Live Series 4 includes:
»Reactable Live! Table Structure
» Reactable Live! Core
» Reactable Live! Puck Set
» Quick Start Guide
» Power Cable
» HDMI Cable
» Thunderbolt to HDMI Adaptor
» USB Cable
Reactable Live Series 4 is available now and will set you back €6,100. There is also a rental option.
Reactable