Spitfire Upgrades Orchestral Percussion Collection To Percussion Redux
Spitfire has released Percussion Redux a revamped upgrade to their quality collection of orchestral percussion. Played by Joby Burgess through a series of sessions in Air Studios, Spitfire Percussion Redux is the definitive collection of Mallets, Timpani, Bass Drums, Toms, Cymbals, Snares, Hi Perc, Lo Perc, Toys and Trash Metals.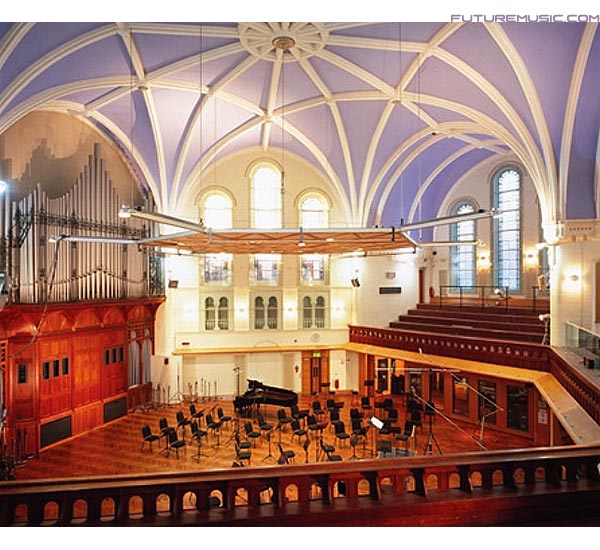 Wanting this to be the only orchestral percussion you'd ever need buy, Spitfire purposely future proofed this heavily. With 3-way mic control, and up to 8 Round Robins and 8 Dynamic Layers per patch, it is almost as if only now has technology caught up and enabled us to truly get the best out of this library.
Instruments:
Tuned Percussion:
» Timpani
» Celeste
» Crotales
» Glockenspiel
» Tubular bells
» Vibraphone
» Marimba
» Xylophone
Drums:
» Bass drum
» Three Snare drums
» Field drum
» Five Toms
» Five Rototoms
» Two Timbales
» Bongos
» Congas
Cymbals & Gongs
» Piatti
» Suspended
Cymbals:
» Rivet cymbal
» Wind gong
» Tam tam
Metals:
» Two Brake drums
» Two Scaffolding poles
» Spring coil
» Trash can
» Frying pan
» Rain sheet
Miscellaneous:
» Two Tambourines
» Mark tree
» Cowbell
» Agogo bells
» Gankogui
» Ship's bell
» Sleighbells
» Four Claves
» Bass claves
» Four Temple blocks
» Five Woodblocks
» Cabasa
» Shakers
» Three Guiro's
» Castanets
» Jawbone
» Ratchet
Recorded at Air Studios, Lyndhurst Hall, one of the greatest scoring stages in the world and showcasing the searing talents of percussionist prodigy Joby Burgess. Spitfire Percussion is a genre defining bench mark, offering playability, reality, with the impact but also clarity of the hall, and a controllability and depth not to be found anywhere else in a library of this type. As with all of Spitfire's modules, this is designed specifically for the media composer.




This is simply vast array of instruments stretching over 160 patches, grouped across, Drums Hi, Drums Lo, Mallets Metal (which includes the Harry Potter celeste!), Mallets Wood, Timpani, Toys, Unpitched Metal (including some awesome cinematic anvils and a selection of amazing trash) and Unpitched Wood. However we haven't bored you with hundreds of different beater types, we have built – we believe – the definitive Marimba patch, alongside the vibraphone, and xylophone, and a definitive timpani featuring a multi stick dynamic & pitch range that gives a powerful but controllable sound as the percussionist would play it on the scoring stage.




All instruments are deeply sampled with up to 8 round robins per dynamic and up to 8 dynamics per note. All instruments have the ability to mix and/or mute mic positions from the front panel: Close mics, Decca tree and Ambient outriggers. Route the spots into your centre channel, the tree in L&R and the ambients in Ls & Rs, and you also have a perfect 5.0 perc library. Or simply keep in stereo and mix according to taste. All controls can be fully automated.
Features:
» Unified look to bring it in line with other Spitfire releases. The same multimic with purging/levels you're used to working with in Albion/Albion 2.
» All-in-one patches giving you all the articulations and playing styles of an instrument in a single keyswitch-able patch to optimise templates.
» Ability to latch articulations to CCs, pedals and custom keyswitches to suit your individual workflow.
» Extensive purging options to optimise memory for your individual setups. Select how many RR and articulations are active and loaded into memory.
» Extended 'Neighbouring zones' RR (round robin) for melodic percussion, potentially tripling the RR count
» Configurable release volumes, dynamics and expression from the front panel
» Customisable velocity mapping – map the dynamics to your individual workstation setup.
» Improvements to instruments such as double handed timpani mapping, simulation of dampened bells/glocks/celeste/etc.
» The RHYTHM MATRIX. A whole new way of building percussion arrangements, patterns and sequences.
Spitfire's Percussion Redux costs £349 and is available now. Redux is a free upgrade for existing users.
Spitfire