Apple Readies Smaller iPad Launch For October – Could Be Tipping Point For Touchscreen DJing
Several sources are reporting that Apple will unveil a smaller sized iPad with a 7.85-inch screen on October 10th. The latest information comes courtesy of Fortune Magazine's Phillip Elmer-Dewitt who states a "major Apple investor" who has heard it from "multiple sources" that invites for the iPad "mini" press event will go out on October 10th.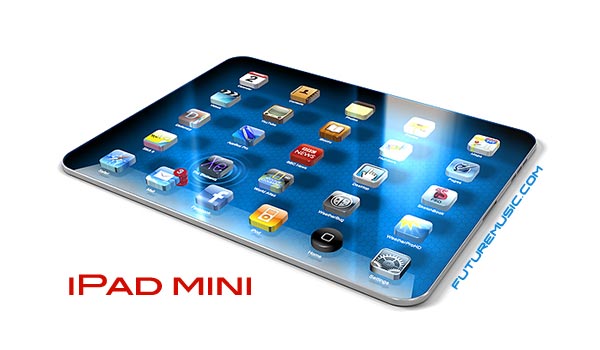 If a new iPad mini is slated for a holiday launch than companies such as IK Multimedia are in a perfect position to take advantage of the new offering. A smaller and less expensive iPad, with a fast processor, iOS 6 and plenty of onboard memory, could make DJing with two units a reality. Although, we are still waiting for Scott Hobb's waveform paradigm to replace the turntable / vinyl combination (Hello? NI??), this could be the tipping point the marketplace needs to allow a DJ to rock the house without looking like you're playing Angry Birds on stage.