Auralex Unveils Next-Generation SubDude-HT Subwoofer Isolator
Auralex has premiered its next-generation SubDude system, the SubDude-HT Subwoofer Isolator. A larger lower-profile version of Auralex's SubDude, the SubDude-HT is a device that floats a subwoofer, that claims to yield improved acoustical isolation.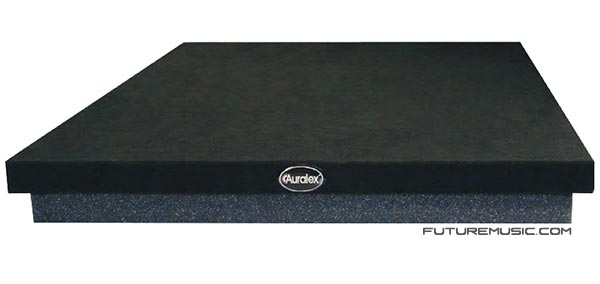 The new SubDude-HT is designed to work with most home theater subwoofers (Where acoustic snake-oil salesman run rampant… —Ed.) and features a three-quarter-inch velour-covered MDF with a one-inch base of Auralex Platfoam as an isolation boundary to decouple the subwoofer from the floor. This type of isolation allows the sound to emanate directly from the subwoofer, reducing coloration/"muddy" sound, thereby creating a clearer, more accurate low frequency response with diminished structural vibrations. The SubDude-HT measures 22″W x 17″D x 1.75″H.
Auralex