Rega RP1 Turntable Targets Entry-Level Audiophiles
Rega, a UK concern operating out of Southend-on-Sea, has designed the entry-level RP1 turntable to deliver performance way beyond the sub $500 price point.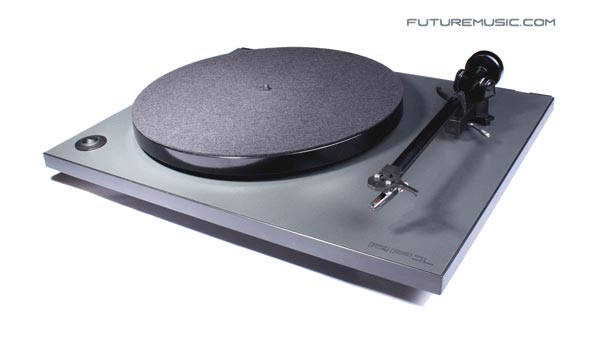 Using a manual speed change rather than an automatic mechanism, the RP1 eliminates speed inconsistencies and reduces wear of the drive belt. The new hand-assembled RB101 tonearm, precision main bearing, phenolic resin platter and a high quality low vibration motor combine to provide excellent fidelity.
The minimalist design of the Rega RP1 and the use of extremely high quality components ensure that this turntable will last for many years. The RP1 is the first in a new generation of Rega turntables offering far greater performance than their predecessors.
Features:
» Brand new Rega RB101 tonearm
» Precision main bearing and sub-platter assembly
» High quailty low vibration motor
» New Phenolic resin flywheel effect platter
» Ortofon OM5e moving magnet cartridge
» Colored turntable mats
RP1 turntable performance pack
Do you want to take the performance of the RP1 turntable to the next level? Then you can upgrade to the RP1 Performance Pack, which can be purchased as an aftermarket kit or ordered factory fitted to your RP1 turntable.
RP1 Performance Pack
» Bias 2 moving magnet cartridge
» Upgrade drive belt
» 100% natural wool turntable mat
Go even farther with the 24v High performance turntable motor upgrade kit. The kit includes the low noise, low vibration 24v motor designed and developed for our range of multi award winning 24v turntables. Designed with a simple fixing solution to fit all previous Rega turntables that do not already use 24v technology.
Rega