XLN Audio Releases Addictive Keys
XLN Audio, – makers of the Addictive Drums software, has released Addictive Keys, a powerful tool for musicians, producers and songwriters. Addictive Keys is being released as a Studio Collection bundle which includes the Studio Grand, Modern Upright and Mark One instruments.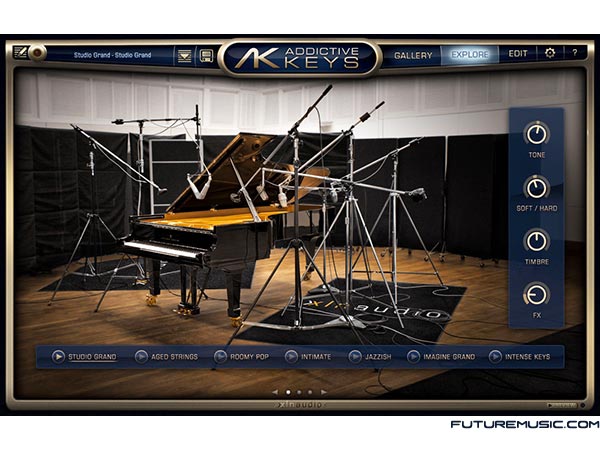 With its unique sound creation ability, smart workflow and fast loading times, Addictive Keys is suitable for any production style or music genre. Mix and match different microphone perspectives, add professional effects and advanced envelopes to create truly unique sounds. The standalone version is perfect for jamming and live performances and the plug-in version support all major DAW hosts.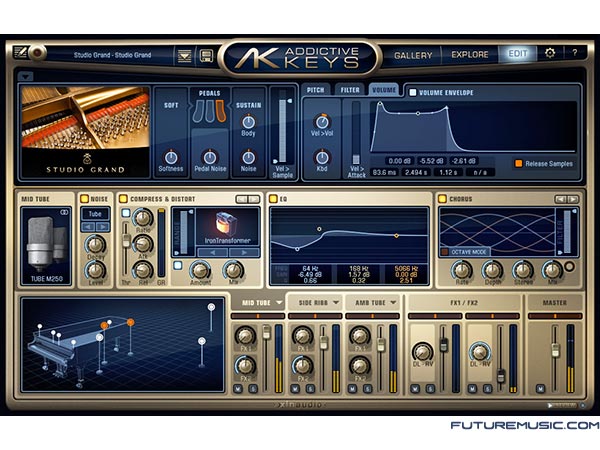 Addictive Keys brings a new level of creativity by offering an ever-growing collection of instruments packaged in an intuitive and easy to use interface. ExploreMaps offer production presets sorted by instrument and style, the preview function makes it easy to find the right sound for a production – or the inspiration to write a new song.




In addition to the Studio Collection, a free version of the Studio Grand offers customers a way to try out the Addictive Keys platform, with the possibility to add one or more instruments as the need arises.
Addictive Keys is available now for $149 / €149.
XLN Audio