Auralex Introduces ProPAD – Monitor Stand/Isolator
Auralex Acoustics is now shipping its new ProPAD Monitor Isolation Pad. The ProPAD is a higher-end variant of Auralex's MoPAD. Compared to the MoPAD, Auralex claims the ProPAD has increased durability and structural integrity, and provides superior isolation from the vibrations and resonant energy created by studio monitors.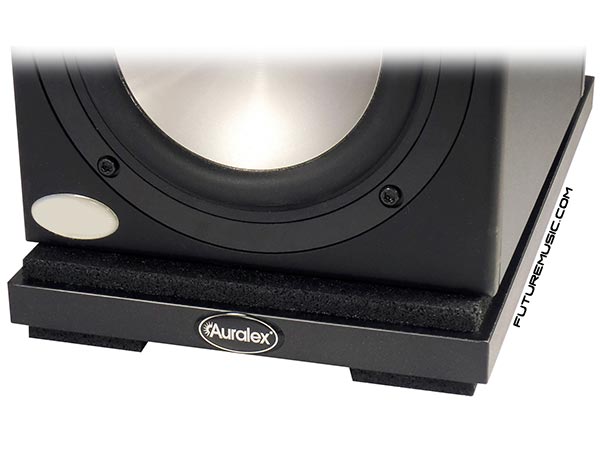 The ProPAD is sold in stereo pairs and is designed to work with nearfield monitors employing up to 8″ woofers. ProPAD's updated design features a 0.75″ layer of laminated black MDF covered with a thick layer of Auralex's proprietary IsoPuck isolation material, which is made of recycled rubber. Six stick-on feet, also made from IsoPuck material, are supplied for flat or angled applications.
Auralex hasn't updated their website with the ProPad and no pricing was provided.