Galaxy Audio Releases Standformer
Galaxy Audio has released the Standformer MST-C Series of unique Microphone Stands. Imagine a stand that can change from a standard straight microphone stand to a fully adjustable boom stand in the matter of seconds with no additional parts or pieces required.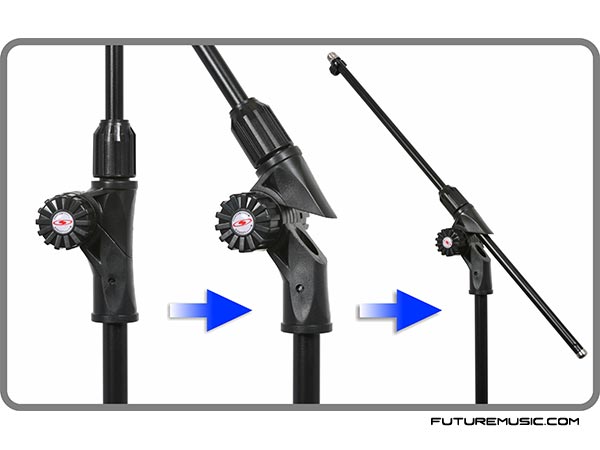 The MST-C series stands fold down with the boom arm neatly concealed within the center of the stand itself so the unit is ultra-compact to carry. The five disk anti-slip cam gives the boom arm the ability to hold up to 2lbs when fully extended.
This stand is built to last and offered in two versions: the MST-C60 that has a maximum height of 63" and the MST-C90 that has a maximum height of 93". The MST-C Series even carries a three year factory warranty.
Galaxy Audio