Numark Buys M-Audio From Avid
Avid is looking to refocus its business on its core competencies by divesting its consumer businesses.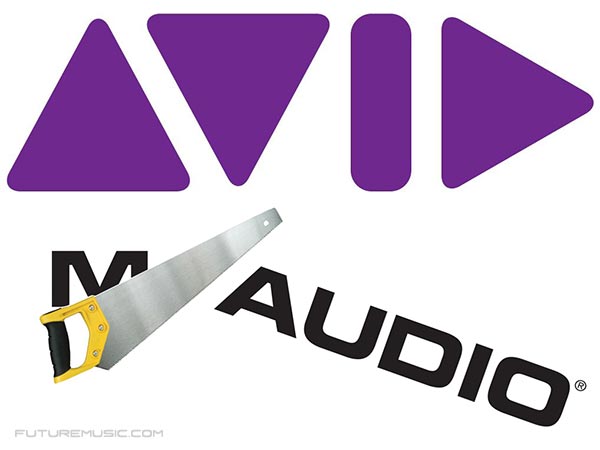 "The changes we are announcing today make Avid a more focused and agile company," said Gary Greenfield, CEO of Avid. "By streamlining and simplifying operations, we expect to deliver improved financial performance and partner more closely with our enterprise and professional customers. Our objective remains to provide these customers with the innovative solutions that allow them to create the most listened to, most watched and most loved media in the world. I'm excited about our future prospects."
Avid has agreed to sell its consumer audio and video product lines. The company's consumer audio products are being sold to inMusic, the new parent company of Akai Professional, Alesis and Numark, among others, and helmed by Jack O'Donnell. Headquartered in Cumberland, Rhode Island, inMusic's brands are best known for producing products for music production, performance and DJing. The products involved in this transaction include M-Audio brand keyboards, controllers, interfaces, speakers and digital DJ equipment and other product lines. Avid will continue to develop and sell its industry-leading Pro Tools line of software and hardware, as well as associated I/O devices including Mbox and Fast Track.
Separately, the company's consumer video editing line is being sold to Corel Corporation, a consumer software company headquartered in Ottawa, Canada. The products involved in this transaction include Avid Studio, Pinnacle Studio, and the Avid Studio App for the Apple iPad, as well as other legacy video capture products.
The divested product lines contributed approximately $91 million of Avid's 2011 revenue of $677 million. As part of the transactions, certain employees of Avid will transfer to each acquiring company. Avid estimates that the proceeds from these transactions will be approximately $17 million, subject to closing inventory adjustment, with a portion held in escrow.
Avid also plans to reduce the number of its employees as it streamlines operations, with approximately 20% of its permanent employee base impacted by the divestitures and headcount reduction plans. The company currently expects to incur a restructuring charge of approximately $19 to $23 million related to these actions and other associated measures. The proceeds from the sale of these product lines should offset most of the restructuring charges paid in 2012.
The Future: It wasn't too long ago that Avid attempted to rebrand all of the company's lines under the Avid moniker, but that lead to consumer confusion when the concern labeled several of their lines "By Avid" instead of just shedding the original name. Not good. Other reshuffling took place to get their consumer product lines to fit into the professional realm of Avid without anything ultimately "clicking." Enter Jack O'Donnell.
Well, with this announcement we can say that Torq is probably dead. The digital DJ system couldn't gain enough traction with the marketing clout of M-Audio at the helm and even the Air division's reboot didn't help. Numark could do a lot with the Avid video products by creating designated controllers and integrating the software with some of their other offerings.