Apple Planning Overhaul Of iTunes For Fall Debut
Apple is reportedly working on a major overhaul of iTunes that would completely change the look and feel of the world's largest music store. The interface of iTunes has changed little since its 2003 debut, while Apple has added a slew of new functionality for its multitude of devices and services.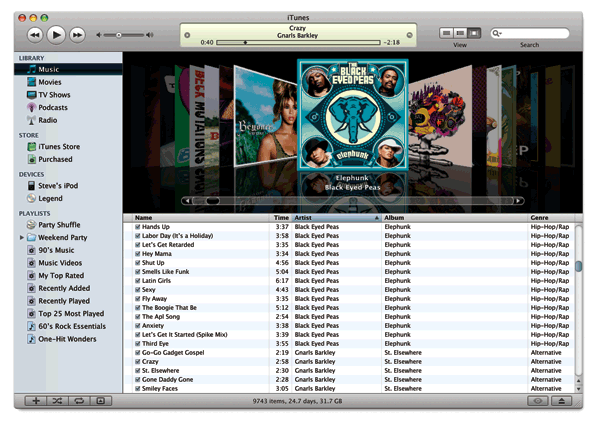 One of the largest overhauls will be the inclusion of the concern's iCloud file-storage service allowing users to more seamlessly access and manage their music, videos, apps and software across different Apple platforms.