New High Tech Concept Chair Design For Musicians Debuts
David Brothers, assistant professor of interior design at NJIT's School of Art + Design, has created a chair designed to reduce the back pain that is an occupational hazard to musicians who are required to sit for long periods of time in orchestras.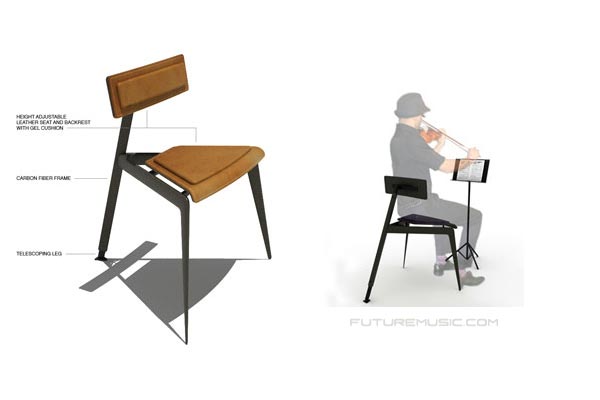 The office furniture industry has developed dozens of chairs to address health issues among users who remain seated for extensive periods of time, but nothing has been specifically designed for professional musicians who are required to practice and perform while seated for long periods of time.
He said he conceived the chair as an extension of the instrument itself and was conceived as high-tech performance equipment, as important as a chin rest or bow resin is for the violinist. His design aims to bring a 21st century spin to the traditional performance environment.