NuForce Unleashes Cube – Headphone Amp, Digital Audio Converter, Speaker
NuForce, Inc. has released the Cube mobile speaker. At a compact 2 inches tall, the NuForce Cube contains a portable speaker, headphone amplifier, and USB Digital Audio Converter (DAC) all in one. We recently reviewed the NuForce Icon HDP and found it to be a solid offer with an 85% power rating.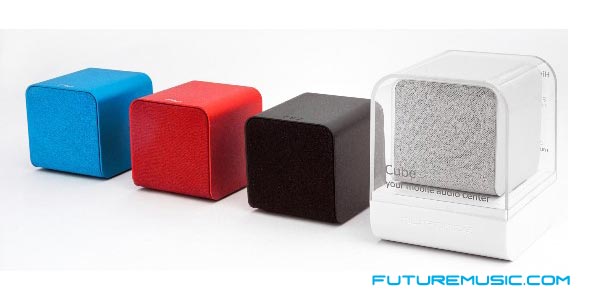 Despite its small 2″ cube frame, the Cube offers audio detail, depth and dimension other portable speakers simply aren't designed to deliver. You'll hear the character of your favorite singer's voice, the clarity and fine details of the musical instruments, the squeaky floor in a horror movie, or the subtle rumbling of the race car engine.
The Cube's USB digital-to-analog converter (DAC) accepts digital music directly from the computer and bypasses the computer's on-board DAC, which are often low-quality and result in compromised sound, to offer a major improvement over the sound quality. The Cube's finely optimized amplifier circuit takes the audio to a new level, providing plenty of power to drive even the most power-hungry set of headphones or earphones. It helps ensure that the headphones provide all the clarity, detail and power they're designed to deliver.
The NuForce Cube is available now for $119 from NuForce's online store and NuForce resellers.
NuForce