TestDrive: Motorola MOTOACTV Review
We recently gave Motorola's new MOTOACTV music-based, fitness watch a workout and found that this much-hyped device could not cross the finish line. On paper the MOTOACTV seems to have everything you could want in a fitness device, but on the field it just didn't deliver.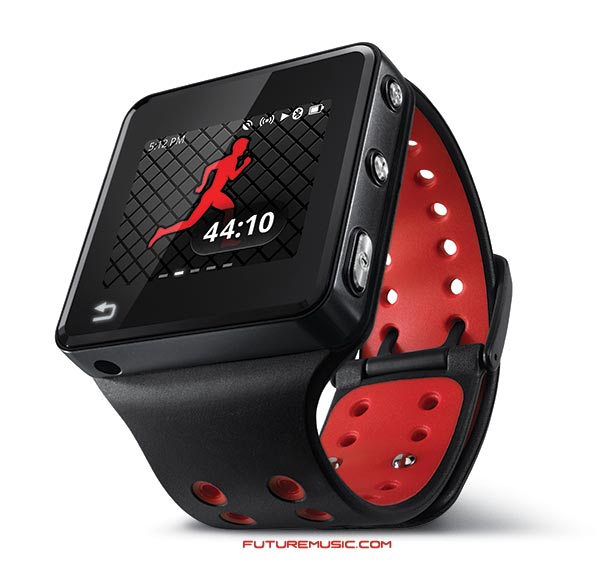 As your mother used to tell you, looks can be deceiving


First the positive…the MOTOACTV is one good looking device. Motorola, no stranger to sleek mobiles, did a bang up job with the MOTOACTV's design. The black and red accents, sharp display and touchscreen all provide an athletic tech aesthetic. The graphics and display are all distinctive and detail all the important information you need without having to squint. Unfortunately, that's where the accolade ends…
Nothing worked as advertised on the MOTOACTV. In fact, almost every single facet came up wanting or wasn't able to execute on a consistent basis. Worse yet, Motorola appears to have released the unit well before all the software issues were properly sorted, which has lead to serious dissatisfaction, not only with our evaluators, but with customers who got suckered into buying the MOTOACTV.
Motorola took somewhat of a risk jumping into the exploding fitness gadget market by trying to extend their brand into this realm. With established sports market leaders already present, where would they fit in. They had to go big, with a comprehensive feature set, but they also had to execute. Unfortunately, they haven't delivered.
Features:
» Ongoing tracking of fitness performance stats, including pace, distance, calories burned, and map of route covered
» Automatic wireless syncing of workout data to MOTOACTV.com
» 8GB or 16GB of storage
» 1.6″ full-color touch-screen display that is sweat-proof, rain-resistant and scratch-resistant Corning Gorilla Glass
» Auto-adjusts for indoor or outdoor lighting
» Option to sync with the latest Android-powered smartphone to receive incoming calls and texts
» FM radio
» Up to five hours of battery life for outdoor workouts, 10 hours indoors, and nearly two weeks on standby
» Supports both Bluetooth 4.0 and ANT+ wireless connectivity for your existing fitness sensors and your future ones
» Size: 46mm x 46mm x 9.6 mm
» Weight: 35 g


No Juice
One of the biggest problems is the extremely poor battery life. Motorola claims "five hours of battery life for outdoor workouts, 10 hours indoors, and nearly two weeks on standby" – ah, no. This may be possible if you don't stream music, don't use GPS and turn off the screen, but in real life outdoor fitness activities, we were only able to achieve about 2 hours of battery life. For most, this is a deal killer.


Where Am I?
We also found the GPS to work sporadically. At times it appeared to be tracking our every move, but many times it lost the signal and when it did recover, it simply drew a straight line between the last known location and the current location. Not good – especially, if you're exploring new routes and you were depending on the MOTOACTV to track your every move in order to replicate these exciting new jaunts for future use.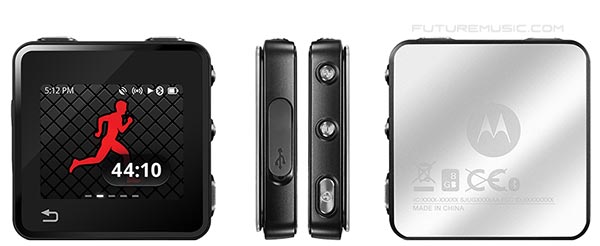 "Nice house, nobody home..."


The pedometer also didn't work. It didn't properly chronicle accurate step counts and the accelerometer appeared "to get stuck" and would only recover with a reboot. Again, if you're offering a $300 fitness device and it can't even accomplish quality step counts, you've got a problem.
We found the buttons on the MOTOACTV to be of poor quality. The buttons started off well, but after our third evaluator got his hands on the unit, they often had to be pressed more then once to engage. "The buttons are one of the items that you interact with almost every single time you use the MOTOACTV and they are pretty much crap," reported one evaluator.
Our reviewers did like the music features on the device and the MOTOACTV's ability to "learn what tunes motivate you the most" were accurate. The only problem was that once a motivational song set was selected, the MOTOACTV "refused to let go" to those particular songs, even after new driving tracks were introduced. The MOTOACTV contains a shake feature that enables a user to change songs simply by shaking your wrist. Unfortunately, that would only work a couple of times before freezing, requiring another reboot.


Opps, Was That Your Data?
If these other failures weren't enough, the final nail in the coffin was reconciling the MOTOACTV's accumulated onboard data to Motorola's website via the SYNC feature. The MOTOACTV's WiFi will automatically sync your data when you come in range of your hotspot, but only within one hour after your workout. Why? We don't know either. If you're into Interval Training, it only gets worse. The procedure for starting your Interval is completely counter-intuitive. Instead of activating once you hit the Start button, the MOTOACTV requires you to manually swipe your finger across the screen to start (again) the Interval. Now here comes the kicker: if you don't swipe your finger and then try and sync your interval workout, Motorola's website will erase your prior sessions, which you cannot recover. Horrendous.
"The sound quality is nothing to write home about," reported one reviewer. We tested the unit with the SF500 corded headphones – Motorola also make a Bluetooth wireless model – and the sound was described as "anorexic" with "poor presence" and "no beef." The "earphones nicely matched the color scheme of the [MOTOACTV], but that's about it."
Conclusion
We found Motorola's MOTOACTV to be one of the worst products we've ever tested. In fact, we could have gone on about the FM radio, the Bluetooth headset, and so on, but why bother. We value your time, and ours… Not Recommended.

The Future
Motorola should put this product out of its misery.
» FutureMusic Rating: 20%


Cheers:
+ Aesthetics

Jeers:
– Battery Life
– GPS
– Pedometer
– Buttons
– Sound Quality
Off The Record:
"Epic Fail." —Angelina Lynn
"A severe disappointment on so many levels…." —Sondra Harris
"Nice house, nobody home." —Greg Geller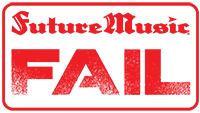 The Motorola MOTOACTV costs $249 for the 8 GB model and $299 for the 16 GB. Motorola SF700 and Motorola SF500 sports headphones are sold separately and will set you back $149 and $99.
Motorola