Motorola Mobility Unleashes MOTOACTV – New Music-Based Fitness Computer
Motorola has unleashed MOTOACTV, a new music-based, fitness device from Motorola Mobility. MOTOACTV is a wearable fitness performance tracker – about the same size as an Apple iPod Nano – and a "smart" music player in one. The MOTOACTV's music mojo consists of its ability to "learn" which songs inspire your best performances over extended workouts and to "DJ" accordingly.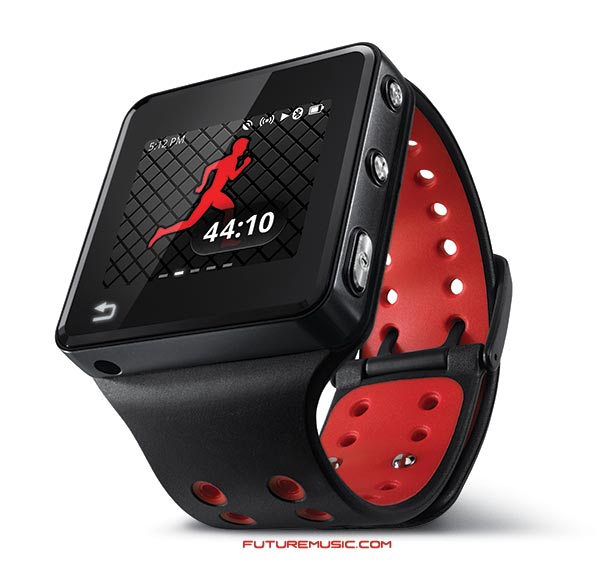 The device is only one half of the equation. Sync MOTOACTV with your PC, and you can set goals and even create workout competitions with your friends via the MOTOACTV Web Portal. MOTOACTV uses Motorola AccuSense technology and GPS to ensure measurement accuracy of your performance. Your time, distance, speed, heart rate1 and calories burned are all measured, so you can reach your fitness or weight loss goals faster than ever.
Features:
» Ongoing tracking of fitness performance stats, including pace, distance, calories burned, and map of route covered
» Automatic wireless syncing of workout data to MOTOACTV.com
» 8GB or 16GB of storage
» 1.6″ full-color touch-screen display that is sweat-proof, rain-resistant and scratch-resistant Corning Gorilla Glass
» Auto-adjusts for indoor or outdoor lighting
» Option to sync with the latest Android-powered smartphone to receive incoming calls and texts
» FM radio
» Up to five hours of battery life for outdoor workouts, 10 hours indoors, and nearly two weeks on standby
» Supports both Bluetooth 4.0 and ANT+ wireless connectivity for your existing fitness sensors and your future ones
» Size: 46mm x 46mm x 9.6 mm
» Weight: 35 g
Then, upload your workout to MOTOACTV.com to analyze the performance data tracked by the device and review charts, tools and programs that help you see your strengths and empower you to overcome challenges. You can also get workout tips and training plans from fitness experts at MOTOACTV.com and on your Android-powered smartphone with our free mobile app available via Android Market and pre-installed on DROID RAZR by Motorola.
The touch-screen MOTOACTV can host up to 4,000 of your favorite songs and can be strapped onto your wrist or arm, clipped to your shirt or mounted on a bike. Your playlist is more than just workout songs: they're songs that push you to perform at your best. The smart music player learns what tracks motivate you most by measuring your performance against your music and then uses those songs to create your personal high-performance playlist. (Very cool! —Ed.)
Motorola also developed two pairs of sports earphones for the MOTOACTV that feature built-in heart rate monitors, sweatproof design and quality audio. The $149 Motorola SF700 earphones feature Bluetooth wireless technology to untether you from the MOTOACTIV and the $99 Motorola SF500 wired headphones provide real-time audible readouts of your heart rate allowing you to track your performance without the uncomfortable squeeze of a chest strap. MOTOACTV also gives you the option to stay connected to your Android-powered smartphone, so you can answer calls, receive texts and rock out via your headphones without breaking a stride.
Motorola's MOTOACTV costs $249 for the 8GB model and $299 for the 16GB. Motorola SF700 and Motorola SF500 sports headphones are sold separately and will be $149 and $99 MSRP respectively.
The Future: The fitness computer / media player market is really heating up as of late. Motorola joins the fray to battle market leader Polar, but Garmin, Apple/Nike+, Adidas are all coming in with their own offerings that address specific training needs and sports. The MOTOACTV's features present a strong alternative to the other products and the inclusion of GPS and wireless headphone technology set it apart. However, is this product really the "Ultimate Fusion of Music and Fitness?" We'll let you know after our review…
Motorola