Tunebeast Unleashes Nitron – Sample-based Kontakt Synthesizer
Tunebeast has released Nitron, a sample synth based on Native Instrument's KONTAKT 5. The release features more than 1000 patches based on multi-samples from 50 synthesizers. The focus of the library is on leads and bass suited for techno, drum 'n' bass, dubstep, hip hop, bigbeat, trance and electro, as well as pop and ambient music.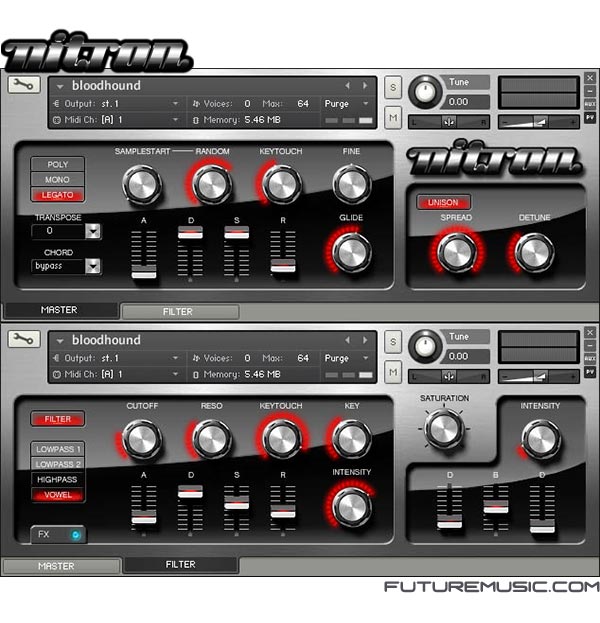 Nitron is a real synthesizer that is based on samples. Owners of the full version of NI KONTAKT 5 with its ability to modulate sounds and layers can enjoy the full potential to produce an unlimited number of sounds. It is also possible to make a wide range of sound changes with the version of KONTAKT Player that comes with Nitron. Features include among other things, a filter with two different low pass filters, a high- and optionally a band pass filter, phaser or vowel. The user can chose between poly, mono or the especially good sounding legato modes. A fat Unison and a saturator are also on board, of course all of which is in the excellent quality of Native Instrument's Kontakt Player. Mode wheel assignments for all patches that make sense in Vibrato, additional High-pass filters, Filter patches or Tremolo complete the picture of this excellent synthesizer.
Most patches have effects like Chorus, Flanger, Convolution Reverb and Delay. This is available in the KONTAKT Player version when the FX button is turned on or off. In the full version of KONTAKT 5 the effects can also be edited or replaced with other effects you use.
Tunebeast's Nitron is available via download or in a boxed version for $199 / €149.
Tunebeast