AIAIAI Announces Capital Headphones
AIAIAI, the headphone company that exploded into the market with their excellent TMA-1 cans (See our AIAIAI TMA-1 Review. —Ed), has announced a new model, the Capital. The Capital "was born out of a wish to create a pair of headphones that speaks to the inhabitants of the world's major cities. People who want great sound that isn't compromised by rain, snow or hail, who appreciate distinctive design and need flexible headphones that can take a beating."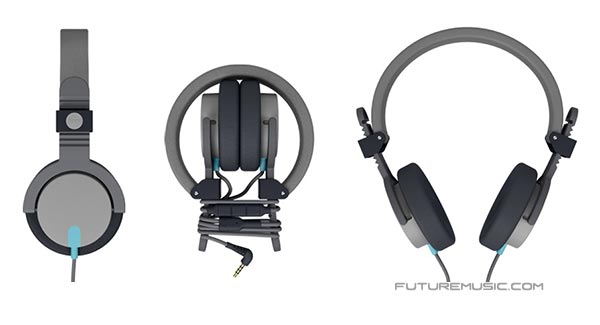 Made out of nylon reinforced with fibreglass with a lightweight rubber-brace, the headphones are built to withstand heavy, everyday use in urban environments. It's also tested to withstand the rapidly changing environments of the city while delivering clear and crisp sound from the protected 40mm driver. The materials have been handpicked for durability, and the design lets you adjust to your own perfect, comfortable fit. When you need to take them off, you just fold them right up and store them in the included carrying pouch.
"With Capital we've aimed to create an iconic pair of headphones designed for urban use. All components of the headphones play an integrated and cohesive role; the adjustment system used for Capital is reminiscent of snowboard bindings, in tune with the generally sturdy and eclectic solutions implemented. This is part of what creates the unique character of the headphones," reveals Lars Larsen and Jens Martin Skibsted from noted design firm KiBiSi.
No pricing or availability has been announced.
The Future: Along with the Capital, AIAIAI has a designated Studio model in the works. The new Studio has been designed specifically for headphone monitoring duties and should debut this Summer.
AIAIAI