Alto Professional Debuts Truesonic Wireless Loudspeakers
You already knew this was coming, but…
Alto Professional has debuted two new powered, wireless loudspeakers, the Truesonic Wireless TS112W and TS115W. The Truesonic Wireless TS112W and TS115W powered speakers claim to provide musicians and live sound engineers with quality sound from wired or wireless sources. Whether used in a permanent sound reinforcement installation or as portable PAs, Truesonic Wireless live sound speakers stand apart from the competition due to their internal signal path and high-wattage amplification.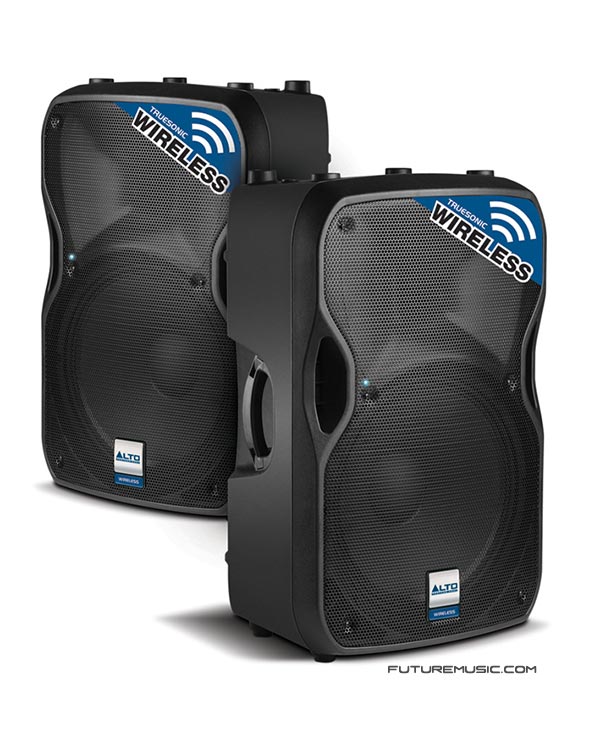 The Truesonic Wireless TS112W and TS115W, are two-way 12″ and 15″ models respectively. With 800 watts of Class D power and an SPL of 125 dB for the TS112W and 126 dB for the TS115W, the speakers offer more power and performance than any other loudspeaker in their class. The Truesonic Wireless line simplifies the connection to multiple devices with the ability to play audio from any Bluetooth audio-equipped device such as an iPad, iPod touch, iPhone or other smart phone. In addition, both TS112W and TS115W include two Mic/Line Female XLR – 1/4" combo inputs with independent gain controls.
The Alto Truesonic TS112W and TS115W are expected to arrive at pro audio and live sound retailers in Q2-2012. The TS115W costs $549 and the TS112W will set you back a very reasonable $499.
Alto Professional