Numark To Release Enhanced TTX Turntable With Dicer-Like Controls?
We're hearing some chatter that Numark is set to release an enhanced TTX Turntable with built-in Novation Dicer-like controls. The new deck will be showcased at NAMM.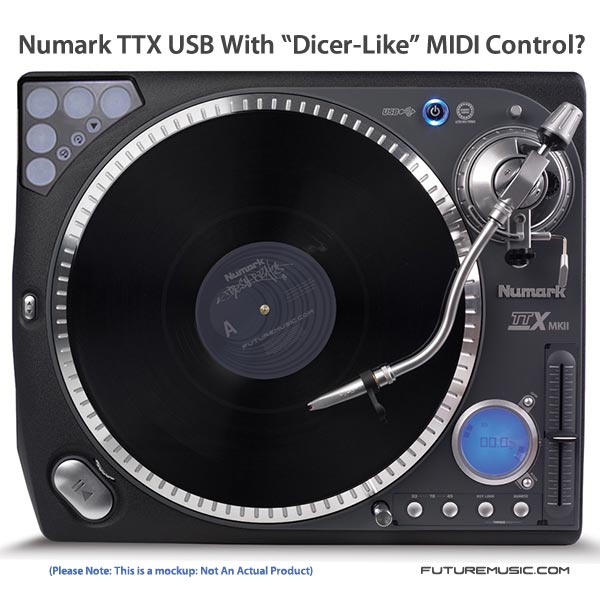 Numark has been reportedly working on the new deck in an effort to evolve the turntable paradigm. Directly incorporating controls to manipulate the leading mixing software is a solid attempt to keep the turntable market viable in these shifting times.
Lots of questions emerge when contemplating this product such as: where will the controls be located, will Numark increase the turntable's real-estate to ergonomically accommodate the additional controls, what sort of buttons will the company utilize? And so much more…
Stay Tuned…
Numark