MXL Introduces Tempo USB Condenser Microphone
MXL Microphones has announced a new condenser microphone that puts studio-quality recording within easy reach of iPad users.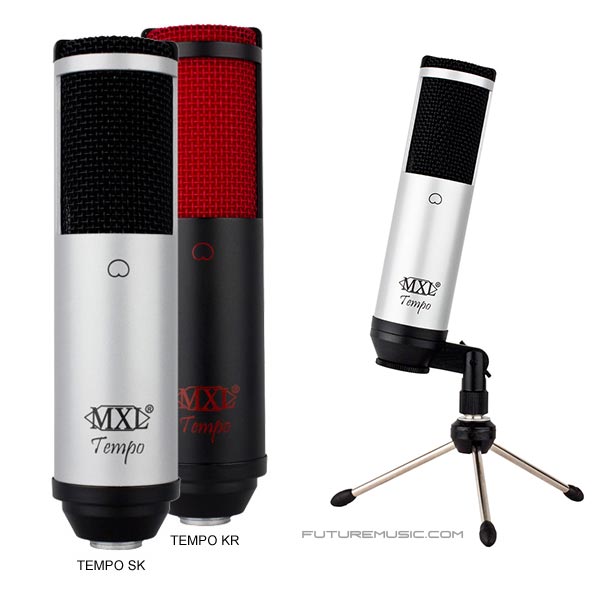 The new MXL Tempo is a USB-powered condenser microphone that allows users to record vocals and other sounds on-the-go when connected via an optional iPad Camera Connection Kit adapter. This lightweight microphone makes it easy to record professional-sounding music and podcasts virtually anywhere without expensive studio equipment. It is also compatible with PC and Mac computers and works with a wide variety of music and chat programs.
Features:
» iPad compatible
» PC and Mac OS compatible
» Ideal for vocals & podcasts
» Built-in high fidelity headphone jack
» Great for web or video chats
» Available in two different colors
The MXL Tempo features an integrated headphone output that allows monitoring of recordings without going through a computer. The Tempo is currently available in two different colors. The MXL Tempo KR provides a black body with a red grill, while the MXL Tempo SK is silver with a black grill.
The MXL Tempo is available now for $79.95.
MXL