Weekend Fun: Drum Machine T-Shirt
ThinkGeek has debuted a fully-playable t-shirt-based 808 drum machine that allows you to makes beats on the go. Not only do you get 9 different drum kits at your disposal, you can create your own drum loops just like a professional drum machine. Simply tap the drum pads on the front of the shirt to create a rhythm. Once your loop is created, layer additional beats on top to build up a complex rhythm. You can make loops up to 3 minutes long and you've got unlimited tracks to play with.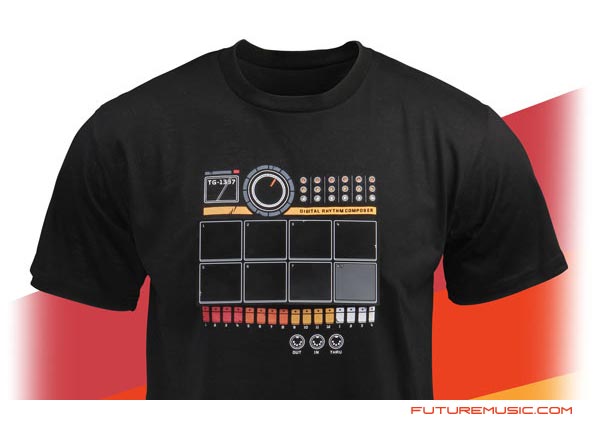 Features:
» Real Working Wearable Drum Machine & Looper
» 9 Different Drum Kits (each kit has 7 sounds) 808, Rock, Disco, Techno, Jazz, Bass Invaderz, Chiptune, Zapf Dingbeats, Scratches
» Records and Loops Your Rhythms
» Record loops up to 3 minutes in length
» Create a loop, then build and layer beats on top with unlimited tracks
» Amazing 7-voices
» Mix and match sounds from the different built-in drum kits in one loop
» Working mini amp clips on your belt and goes to 11
» Built-in analog audio output jack
» Exclusive product invented and designed by ThinkGeek (Patent Pending)
» Fully washable. Electronics and drum pads easily remove from shirt.
» Requires 4 x AA Batteries (not included, of course)




ThinkGeek's Drum Machine T-Shirt costs $30 and is available now.
ThinkGeek