Innergie Releases Magic Cable Trio – Three-In-One USB Cable For Your Gig Bag
We're definitely suspect when any manufacturer uses "magic" in the name of their product, but Innergie's Magic Cable Trio looks like one of those "Save The Day" types of products that a DJ or live electronic music should toss into their gig bag in case a scenario comes about where they desperately need that-one-particular-connection.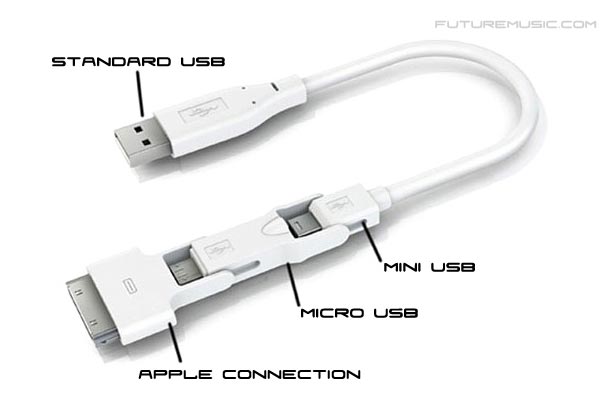 The Trio features three different connections with its unique multi-tip design:
1. Mini USB- Compatible with HTC, GPS unit, MP3 Player, digital camera and more.
2. Micro USB- Compatible with Blackberry, Bluetooth headset, eBook, and more.
3. Apple 40 Pin Connector – For iPad, iPhone, iPod
We haven't tested it so, all together now, your mileage may vary, but it's worth a look. Its available now directly from the manufacturer for $20 or you can score it on Amazon. (Go ahead, say it… —Ed.) Makes a great stocking stuffer!
Innergie