Behringer Announces Eurosound Consumer Line With iNuke – 10,000 Watt iPhone / iPod Dock
Now if this release came to us on say, March 31st, we'd immediately think it was an April Fools joke. But its December 7th…so we contacted Behringer, and it is in fact true.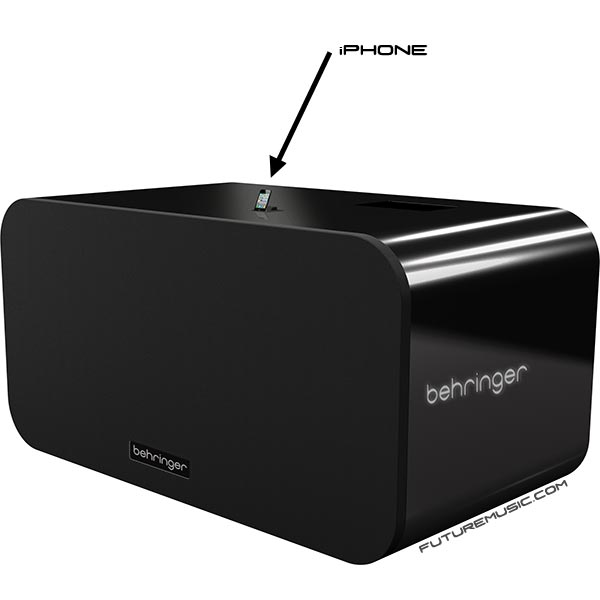 Behringer has announced the iNuke iPhone/iPod dock to kick off their new consumer brand, Eurosound. Behringer claims that this is the world's Loudest iPhone/iPod Dock with 10,000 Watts of power. The picture of the product is a real gas — since the iPhone in the dock is dwarfed by the enormous 8′ by 4′ chassis that weighs in at 700 lbs. We think Behringer should offer a Eurosound ladder as an optional accessory.
The Eurosound sub-brand will offer consumers "concert sound at a great value" in three distinctive consumer arenas:
» Home — The Home line brings a professional, live concert sound from the stage into the comfort of your home: Clock radios, Docks, Waterproof outdoor speakers, Soundbars, wireless speakers, etc.
» Live — Live products amplify your sound: Portable sound systems, Karaoke, etc.
» Creation — USB Mics, entry-level music production gear, etc.
» Portable — Portable products deliver a mobile audio experience: Boomboxes, headphones, etc.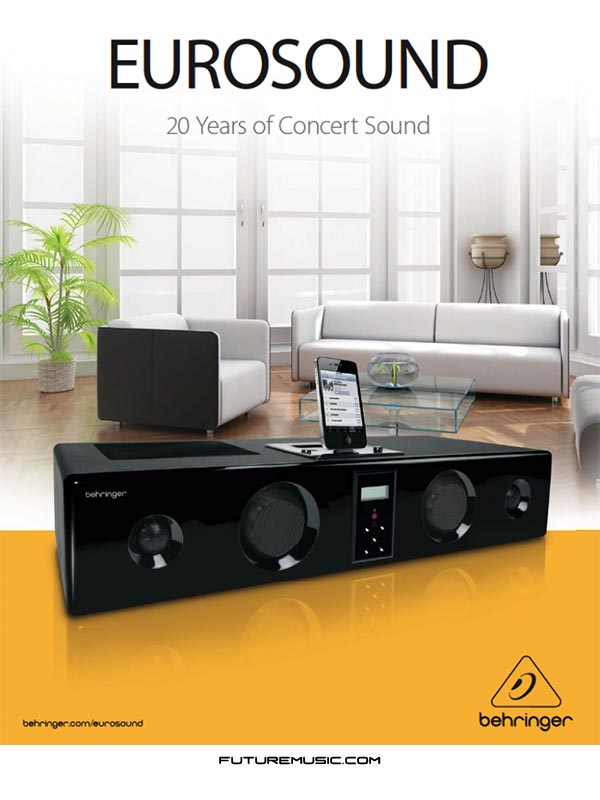 The Behringer mantra "Double the Features at Half the Price" will reportedly also translate to the Eurosound line – we wonder if "imitate, not innovate" will also apply.
The iNuke will make its debut at CES 2012 in Booth 15348, and will be available sometime in 2012 for the "affordable" and "Double the Features at Half the Price" cost of $30,000.
Behringer