U & I Software Updates ArtMatic To Version 5
U & I Software has updated ArtMatic, Eric Wenger's innovative modular graphics synthesizer for Mac OS 5, to version 5. This new version provides accelerated multi-core rendering, more than 30 new components, nearly one hundred new algorithms, and DFRM 3D technology.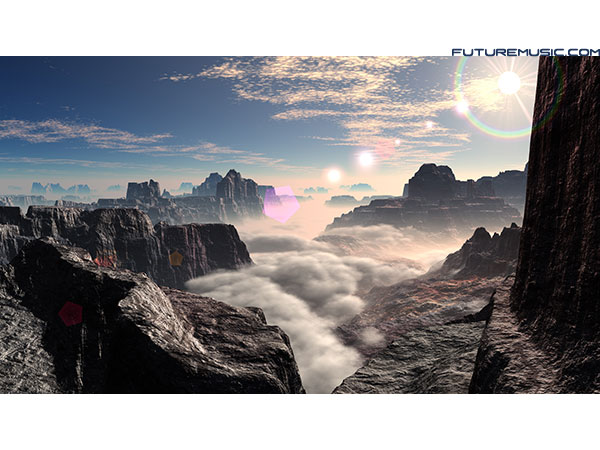 Created by Eric Wenger (creator of Bryce3D), ArtMatic is a modular graphics and animation synthesizer that can create still images, motion graphics, video effects and sound. Now, it can design abstract and surreal fully-3D objects for ArtMatic Voyager. It is the graphics equivalent of an audio synthesizer. Rather than paint with brush strokes, artists create images and animation by linking together any of the more than 680 available graphics modules. Its user interface is designed to engage artists in a rich exploration of possible image spaces. It is a serious tool that is fun to use and appreciated by professionals and amateurs alike.
ArtMatic 5 adds a new class of components and algorithms for designing true-3D DFRM objects for ArtMatic Voyager, its 3D-rendering sibling. The ArtMatic 5/ArtMatic Voyager combination makes it possible to design complex, surprising objects virtually impossible with traditional tools. With even just a few keyframes, it can create complex morphing objects that would require painstaking keyframing in other apps.
ArtMatic's large library of components and presets make it a flexible tool equally adept at creating digital fine art, commercial graphics, studio-quality video effects and motion graphics, and much more. It is even used for the design of high-fashion textiles, CD covers, web sites and games. It can be psychedelic, surreal or serious and is used by both major Hollywood studios and enthusiastic amateurs.
Features:
» Create animation and digital art
» Create special effects and unique transitions for video projects
» Design 3D objects, terrains, color textures, and cloudscapes for ArtMatic Voyager
» Create graphics for CD covers and labels, business and greeting cards, and more
» Export texture and terrain maps to Bryce and other 3D apps
» Render animation for video clips, VJ work and concerts
» Render sound material for MetaSynth manipulation
U & I Software's ArtMatic5 costs $249 for Electronic delivery and $399 bundled with ArtMatic Voyager 2.
U & I Software