Westone Premiers R-Series Ultra-Performance Earphones
Westone Laboratories has trotted out the Westone 4 R-Series, a new line of earphones that claim to be engineered for a new level of in-ear performance. The new R-Series builds on the company's four driver balanced armature architecture and introduces Acoustic Symmetry. Achieving a tight tolerance of +/- 2dB between earpieces, Acoustic Symmetry declares that it sets the new standard for an audiophile grade in-ear system. (We think consumers should be the judge of that, thank you…although if you shell out 500 bills for earphones, you'll probably convince yourself that they're the best, so you don't break your little heart. —Ed.)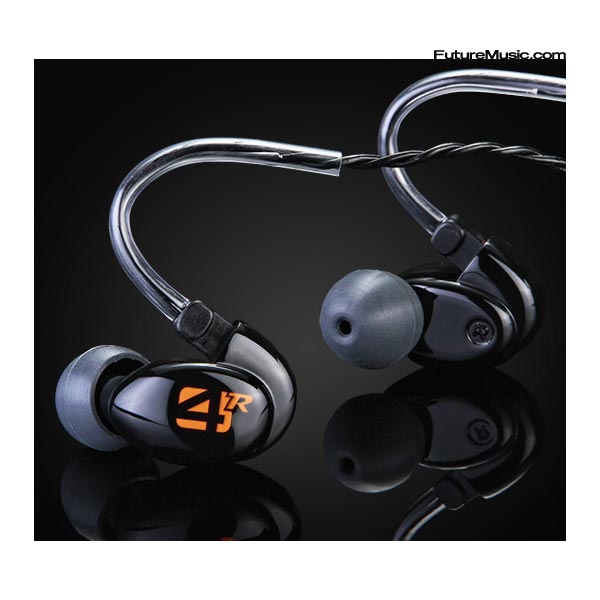 The earphones, which bear a striking resemblance to the former UltimateEars offerings, also add Westone's new EPIC Removable Cable. This high-strength, ultra-low resistance tensile wire design with aramid fiber gives the user the ability to replace cables should they become damaged as well as the option to add the new EPIC MICS smartphone interface cable, which will be available at a later date. Additional accessories include an inline volume control, 1/8 to 1/4 adapter and fit kit with multiple foam and silicone ear tips.
Specs:
» Sensitivity: 118 dB @ 1mW
» Impedance: 31 ohms
» Driver: Four balanced armature drivers
» Frequency Response: 10Hz – 18kHz
» Cable: 50″ Westone Removable EPIC cable
» Connector: 1/8 (3.5mm) stereo plug
In addition, Westone 4 R-Series earphones ship with Westone?s new Monitor Vault. Designed specifically for transporting high-end earphones and manufactured in Colorado of a high-impact polymer, it?s the perfect size for travel and storage. Each Monitor Vault features a protective foam interior and weather resistant design.
The Westone 4 R-Series costs $499 and will be available before the holidaze.
Westone