Waves Audio & Eddie Kramer Unveil New Tape, Tubes & Transistors Plug-In Bundle
Waves Audio, recipient of a 2011 Technical GRAMMY Award, announces Tape, Tubes & Transistors, a new bundle of plug-ins recreating the audio chain of legendary producer/engineer Eddie Kramer (Jimi Hendrix, Led Zeppelin, Kiss). Tape, Tubes & Transistors features three meticulously-modeled vintage plugins: Kramer Master Tape, HLS Channel, and PIE Compressor. All three of these plugins have been developed in association with Kramer as part of an ongoing series of collaborations. Together, they recreate Eddie's golden audio chain, which he used to record musical icons like Jimi Hendrix, Led Zeppelin, and The Beatles.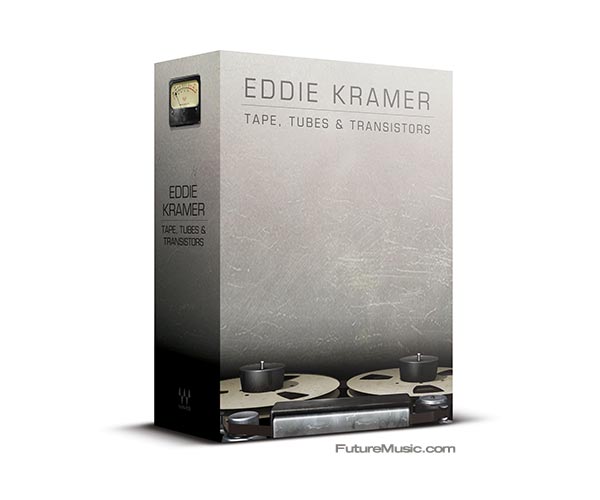 In modeling the Helios console channel, the Pye compressor and the rare vintage 1/4″ reel-to-reel machine, Waves has recreated three essential elements of the recording chain at Olympic Studios, where Eddie participated in so many historic recordings which are now considered part of the classic rock DNA. Eddie Kramer, the Kramer Master Tape, the HLS Channel, and the PIE Compressor.
Waves Kramer Tape, tubes & Transistors is now available for Native $400 / TDM $500. Special intro price is Native $199 / TDM $299.
Waves