Ableton Gifts Puremagnetik Retro Synths To Ableton 8 Users
Until the end of October (when Ableton releases version 9?? —Ed.) Ableton is giving all users of Ableton Live 8 or Suite 8 Puremagnetik's Retro Synths.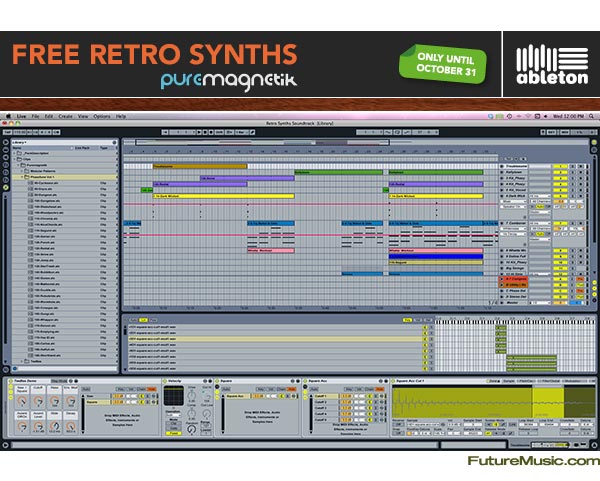 Registered users of Ableton Live 8 or Suite 8 can now download Retro Synths free of charge. In addition, purchasers of Ableton Live 8, Suite 8 or any relevant upgrade before October 31, 2011 will also receive Retro Synths for free.
Retro Synths contains more than 4000 samples of legendary synthesizers from the past three decades, intricately multi-sampled and completely integrated into Ableton Live. The selection includes Minimoog basses, acid lines from the Roland TB-303, phase distortion sounds from the Casio CZ-series and many more. Every preset is immediately playable and can be extensively customized using the flexible Macro controls.
The latest free update gives Retro Synths two new soundsets: "Modular Patterns" contains basses, resonant leads, as well as further sounds and phrases from a classic analogue modular system; "Opus" explores the lush string, brass and organ sounds of the Moog Opus 3.
Ableton