Sol Republic Announces New Earphone & Headphones
SOL Republic has announced a new line of affordable headphones and earphones. The company was started by Monster Cable's former VP of Marketing, Kevin Lee, who helped launch the Beats by Dre cash-cow. Soundtrack Of Life Republic calls itself "the first music lifestyle company of its kind" and claims its "dedicated to delivering innovation in sound, style and durability, offering amazing headphones that are affordable for virtually all music fans." If that's not just the most beautiful mission statement ever, we don't know what is…wait, where's the tissues…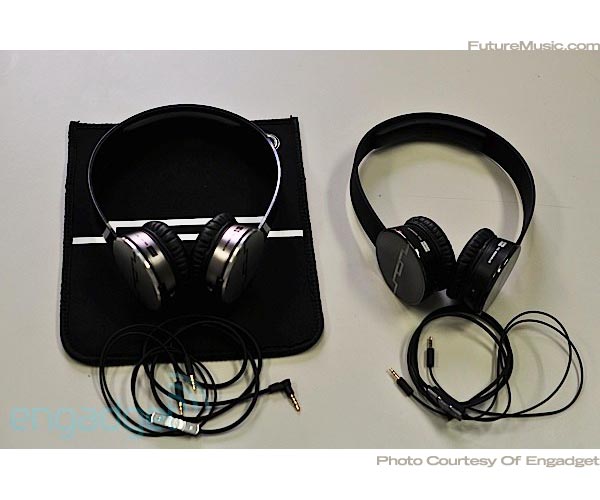 WARNING: If you get easily nauseated, you may want to skip this paragraph: "Everyone at SOL Republic believes in the power of music. It touches us and moves us in profound ways," said Kevin Lee, co-founder and CEO. "SOL Republic is a group of music lovers who have a passion to deliver better music experiences to everyone. At our core, we believe that music is the soundtrack of everyone's life and when music sounds better, you feel better. We named the company SOL REPUBLIC after that belief, SOL is an acronym for Soundtrack Of Life because music provides the soundtrack for every memory and for the profound and everyday moments in your life. Today that means engineering great-sounding, fashionable headphones and creating a community dedicated to music experiences; however, our future will take us far beyond."
Recognizing all music lovers have their own unique style, SOL Republic claims to have developed the first interchangeable on-ear headphone. Featuring swappable headbands, speakers and cables in various colors, designs and performance, SOL Republic on-ear Tracks headphones can be customized to match your style, music and desired performance.
Beyond great sound and style, SOL Republic also addresses one of the most common consumer complaints – headphones that break. SOL Republic conducted extensive materials research to create the ultimate on-ear headphone that can withstand any lifestyle. The result is a proprietary advanced new polymer called FlexTech, which makes Tracks virtually indestructible.
SOL Republic is comprised of die-hard music fans, including its three co-founders, Kevin Lee, Scott Hix and Seth Combs. All three are veterans of the consumer electronics industry, from development and design to marketing, sales and distribution. Their common bond is a passion for music and to create the best audio experience. Lee, SOL Republic's CEO, is a longtime senior executive of Monster Cable and credited for driving the widely popular Beats by Dr. Dre line of headphones at Monster. Hix, President and COO, is a longtime senior executive with more than two decades of experience running consumer and custom electronics companies. Combs, the company's CMO, is a passionate music aficionado with an extensive background working with a gamut of businesses, from Fortune 500 companies to Bay Area start-ups.
SOL Republic will offer earphones and headphones in both standard and HD models. Each headphone features a unique sound signature, fashion-forward look and includes a remote and mic for today's music lover. SOL Republic's Tracks headphones start at $99.99. All Tracks on-ear headphones have interchangeable headbands and cables and SOL Republic will offer different finishes, colors and designs for its Tracks and Tracks HD headphones. SOL Republic's Amps earphones feature unique construction, signature sound and are offered in both standard and premium HD performance. Amps start at $59.99. SOL Republic headphones and headsets will be available at nationwide consumer electronics and specialty retail stores late August 2011.
Sol Republic