Soundtoys Releases Information About Upcoming Juice Plug-In
Soundtoys is apparently hard at work on their upcoming analog input channel modeling plug-in, Juice. Almost forgotten, since it was hyped almost over a year ago, Juice certainly has many engineers salivating with its possibilities of a more refined and dignified Decapitator. Although CEO Ken Bogdanowicz doesn't give away much, it sounds like this plug-in will be worth the wait.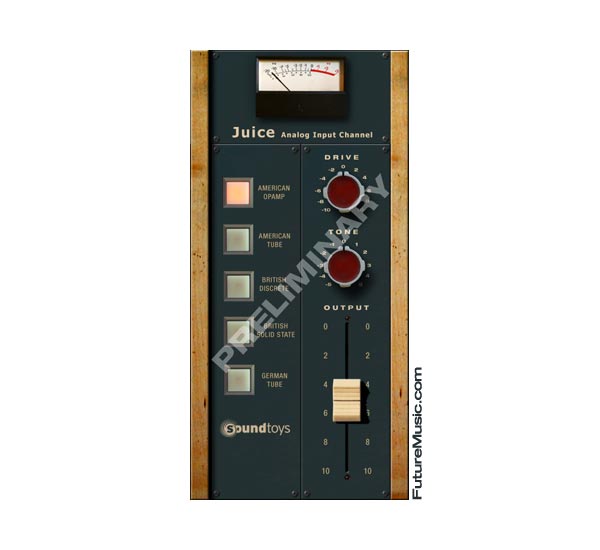 OK, sorry to keep everyone hanging so long. We got into this project, but as usual, some things have changed along the way. First, we want to make Juice sound as authentic as possible. So our original concept of how we would do it changed. We decided we really needed the real gear, in our hands, not at a studio, or on a loan, for as long as it takes. That way we can analyze, listen and analyze some more till we have the sound. Without the pressure of knowing we have to send it back. Or freak out if we broke something during all of our poking and prodding. Needless to say, collecting classic consoles is not an easy task, from both a finding, and a finding the cash, perspective. But, now… the gear is here. SWEET!

Yes, we still have plenty of work to do, but we just wanted to let everyone know we're moving forward, and hope you'll enjoy the new twist we have in store for you. In the mean time, check out this picture of one of our new toys, and see if you know what it is. More pics later to give you a good look. Now back to work for us.
For the latest information on upcoming Soundtoys products, hit their development blog, The Toybox.
Soundtoys