Review: Sample Magic DJ Chus & Stereo Productions Sample Collection
Sample Magic recently unleashed a sample collection from the renowned Iberican tribal house master DJ Chus. If you're a fan of his style, as well as the Stereo Productions label, then this sample set "is like getting a private tour of Oz," according to one of our reviewers.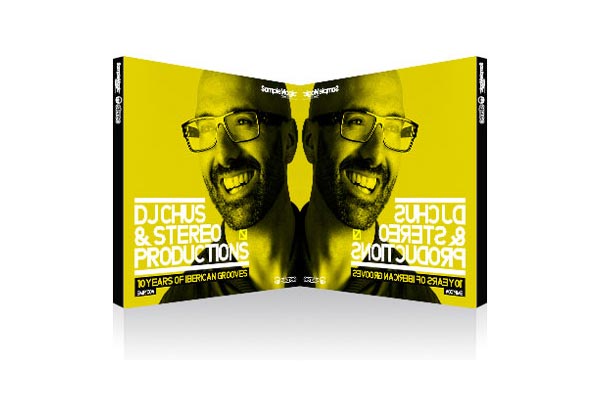 The collection reportedly spans 10 Years of his career with 350MB+ of tribal house mayhem. All the loops come in at 125pm and come in the WAV, Rex2 & RMX-compatible Rex2 loops and Apple Loops flavors with EXS24, Reason NN-XT and Kontakt patches thrown in to keep even the haters happy.
"What I really enjoyed about this collection is that not only are there plenty of useful loops to kick your productions and remixes into the next gear, but I also came away with a better sense of how Chus constructs his tracks," reported another evaluator. All three of our reviewers gravitated towards the "full-bodied" loops with their "deep, expansive sound," but were not so enamored by the "crushed, overly compressed samples." We understand that some of these loops may have come directly from stems with the effects already baked-in, but when comparing the openness of some of the more sweeping grooves, one can comprehend how an end-user may have desired both a dry and a wet version. Which brings us to one other short fall that was expressed by all three reviewers…
"Don't get me wrong, I love the majority of these grooves, but I would have liked to have each one of the beats broken down into their individual elements for further exploration," remarked one reviewer. This is further reiterated by another who stated, "The excellent one-hits that Sample Magic includes in the FX Folder only made me want stripped down versions of the beats even more."
The "crispy" 24bit / 44.1 kHz files will all fit seamlessly into your compositions without having to leap through hoops of fire to get them to sit right in the mix. Chus and Sample Magic even throw-in some riffs from some of their more popular tracks such as the timbales from "Afrika" to get your inner Balearic juices flowing.
The 334 loops and samples will set you back a mere £22.90 and are available now via download. Despite some minor short falls, all three reviewers recommend this release with a 80% Power Rating.
Sample Magic