Earthworks Releases SR40V Vocal Microphone
Earthworks has released the SR40V High Definition Vocal Microphone. Featuring circuitry for sonic performance and solid build quality, the SR40V touts a 9mm back electret condenser-type transducer with a diaphragm measuring 5 microns, a hyper-cardioid polar pattern and a claimed frequency range spanning from 30 Hz – 40 kHz.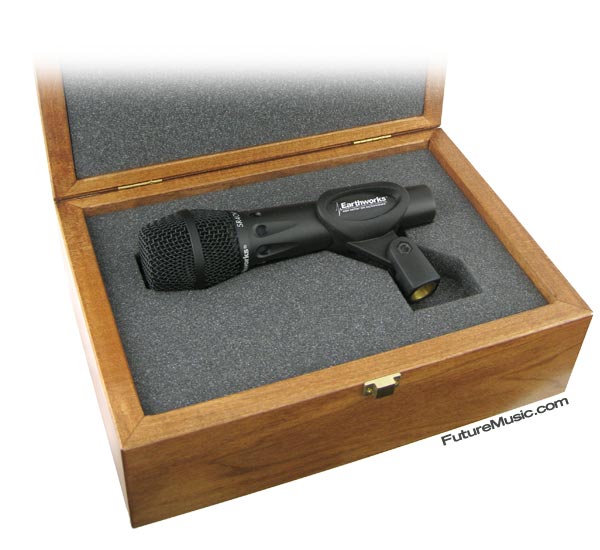 Earthworks prides itself on delivering sound quality as close as physically possible to the original live source. Capturing this True Live Sound (TLS) is precisely what the SR40V's patented technology claims to provide in the time domain, which is essential for harmonics to be reproduced faithfully and not be smeared or distorted. The new SR40V achieves the re-creation of the True Live Sound with its circuitry by combining flat, extended frequency response with lightning fast impulse response.
With a self-noise rating of just 22 dB SPL (A weighted), a sensitivity rating of 10 mV/Pa (-40 dBV/Pa), and a Peak Acoustic Output rating of 145 dB SPL, the new SR40V combines extremely low handling noise with robust performance and output capability that enables vocal performers to have the natural sounding, up-front presence they've always wanted.
Earthworks' SR40V High Definition Vocal Microphone costs $999 and is available now.
Earthworks Audio