Synapse Audio Software Releases EKS Pro – Drum Synthesizer Plug-In
Synapse Audio Software has released EKS Pro, a new software synthesizer plug-in. This VST/AU instrument is a complete overhaul of the former EKS-9 drum synthesizer plug-in and features six drum models, including both vintage analog bass drums as well as modern club kicks.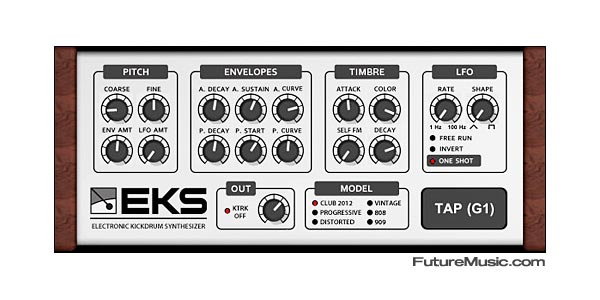 The user interface is organized into four sections controlling the pitch, the amplitude and pitch envelopes and its curvature, the attack stage and finally pitch modulation. This layout makes it simple and straightforward to program your own patches or modify existing ones.
Synapse Audio Software's EKS Pro costs $39 and is available now for Mac and PC. For existing EKS-9 customers, an upgrade to the EKS Pro is available for only $19.
Synapse Audio