J.C. Karich Debuts Soundsitive – Gesture-Controlled Speaker
Industrial designer J.C. Karich developed the Soundsitive, a gesture-controlled speaker that debuted at the recent Designlab show.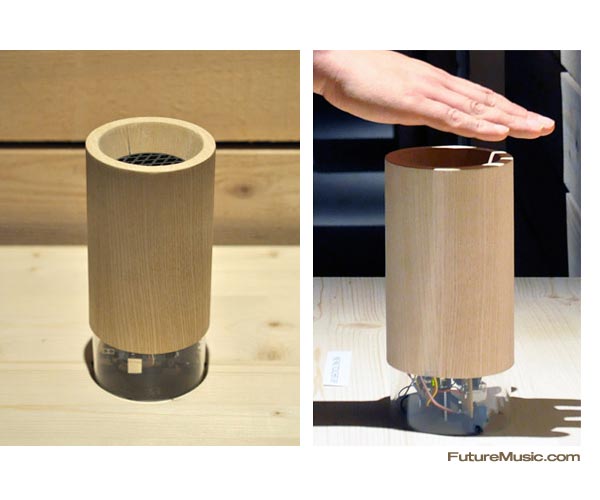 The Soundsitive works by moving your hand closer or farther away from the top of the speaker to increase or decrease the volume. To forward and go back through a CD's tracks, you simply swipe your hand over the top of the Soundsitive in either direction. That's all the manipulation that Karich has developed to date, but his biggest obstacle is something that's been been around for quite some time: the remote control.




Design Lab