Daniel Iglesia Unleashes MiniMash iOS App
MiniMash, a new iPhone application that allows users to create fun mashups and DJ sets using their favorite songs, is now available for download from the iTunes store.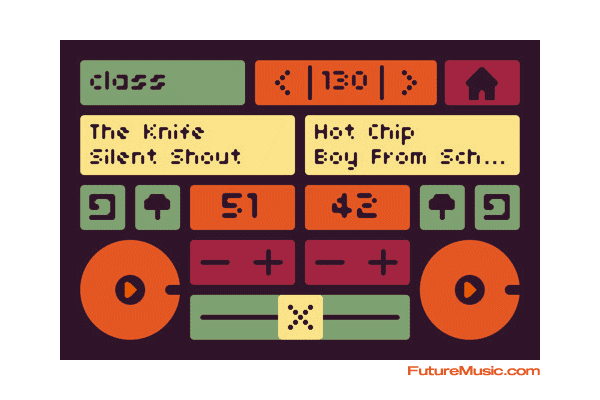 MiniMash syncs with iTunes playlists and uses a highly developed analysis algorithm to scans each track's beat information. With MiniMash, users play tracks in rhythmic unison with one another, change the overall tempo, set loop points, change the pitch, crossfade, and more. The record function saves and shares users' mini masterpiece via file sharing, email, or built-in SoundCloud support. In fact, the MiniMash website and blog hosts videos of mashups by MiniMash users from around the world.
Creator Daniel Iglesia makes music and media for humans, computers, and broad interactions of the two. He recently completed his doctorate at Columbia University where he studied at the Computer Music Center (CMC). He is currently a Visiting Instructor at the Pratt Institute, and a Visiting Lecturer at Princeton University, where he co-leads the Princeton Laptop Orchestra (PLOrk). He recently gave a talk on PLOrk at the TEDx conference in Brooklyn.
MiniMash