LoopMasters Announces Sonar Remix Competition
LoopMasters has announced the Sonar Remix Competition in co-operation with Ableton, Serato and Novation. The fixture consists of downloading a 500 MB sample pack, producing a track and uploading it to SoundCloud. The prize package includes 30 Sample CDs from Loopmasters, Live 8 from Ableton, Rane SL from Serato, Launchpad from Novation and a Soundcloud Pro Account.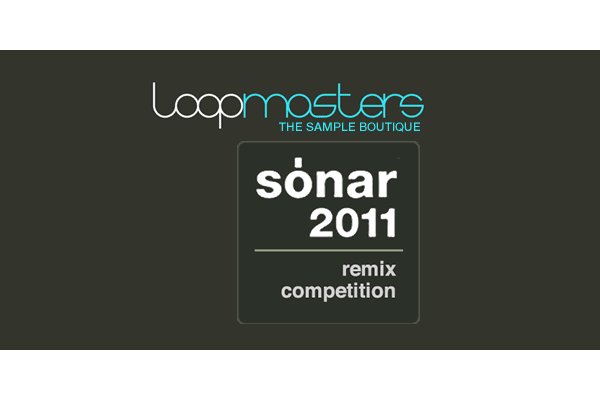 How To Enter:
1. Visit the Loopmasters Sonar Remix page and download the 500MB sample pack. Use these samples only to produce your own music track.
2. Once you're happy with the results upload your track to the special dropbox on Soundcloud: http://soundcloud.com/sonar-remix-competition/dropbox.
3. To confirm that it is you who are uploading you will get a confirmation email. If you don't see this, check your junk mail. You will need to confirm to complete your submission to us.
4. Submissions deadline: July 15th
5. The Winners of this Competition will be notified by email by the end of July.
The Full List Of Awards:
» 30 Sample CDs from Loopmasters
» Live 8 from Ableton
» Rane SL from Serato
» Launchpad from Novation
» Soundcloud Pro Account from Soundcloud
Loopmasters