JVC Upgrade Kaboom! With Advanced iPod Integration, Guitar Input
The JVC Kaboom! – first launched in 1998 – gets a remix by adding a guitar/microphone input with mixing capabilities for quick and easy performance.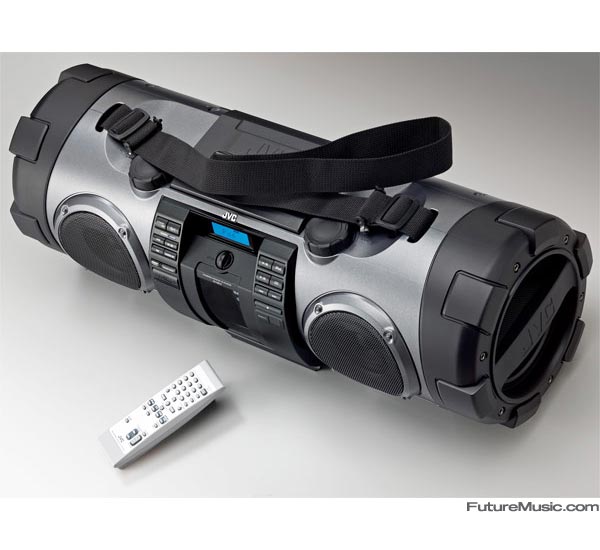 The new JVC RV-NB70 Kaboom! boasts 40 watts of power and retains the original version's general design – a large cylindrical shape with a woofer at each end. Bass enhancement circuitry ensures room-rattling low frequency performance. For 2011, a dock for iPod is now for iPod/iPhone, protected behind a sealing door to prevent damage from the elements. USB Host allows playback of MP3/WMA music stored on a USB mass storage device.




In addition, the RV-NB70 includes a CD player that can handle MP3 and WMA file playback, and an FM tuner. An audio input makes it easy to connect other devices and enjoy them through the powerful Kaboom! sound system. Kaboom! offers both AC and DC operation and includes a shoulder strap, which, along with the remote control, makes it ideal for outdoor activities.
The JVC RV-NB70 Kaboom! is available now for $299.95.
JVC