Stereokrauts Releases Stereoscope – Remote iPad Mixer App
Stereokrauts, a German company resided in Tübingen, has announced Stereoscope, a new remote iPad controller for Yamaha mixers. Most sound engineers know this problem: If you want to optimize the sound in a room, you have to change between front of house and the room several times and make adjustments at the mixer. Stereoscope provides a software solution to remote control your digital mixers over iPhone and iPad from any point within the venue. Stereoscope runs on any standard Mac or Windows computer and requires nothing more than a MIDI-/USB- or Ethernet-connection to the mixer.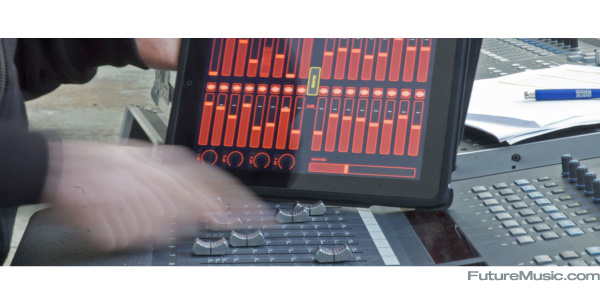 The software will enable sound engineers to make monitor mixes "on stage" giving them the possibility to hear what the musician hears. Due to it's freely customizable surface, the engineer is free to adapt his user interface to different scenarios. For example the user controls can be restricted for end-users, which shall only control parts of the mixer in conferencing situations.
"For the future, we plan to increase the number of controllable parameters even further and want to support more digital mixing consoles," co-founder Roland Jansen reveals. "The focus is put on better user experience and a steady exchange with profes-sional sound engineers."
Stereokrauts