Vienna Symphonic Library Updates Vienna Suite With Hybrid Reverb
Vienna Symphonic Library has released an all-new audio processing plug-in for their software bundle Vienna Suite. Hybrid Reverb combines convolution impulses with algorithmic reverb tails, providing extremely flexible editing options in an easy to use and intuitive plug-in. With the addition of Hybrid Reverb, Vienna Suite now includes 10 high-end audio processing tools for mixing and mastering with full 64-bit processing, supporting the formats AU, VST, VST3, and RTAS.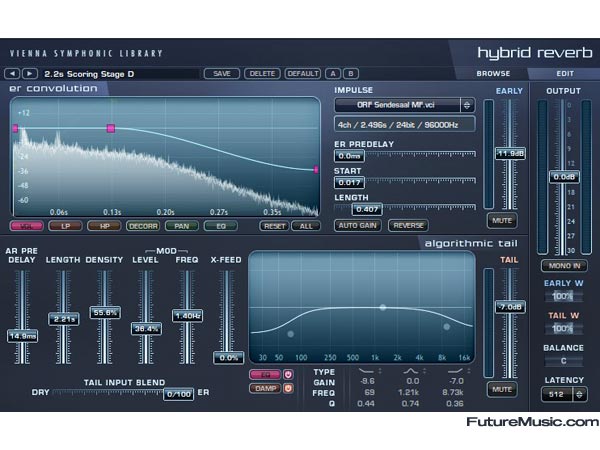 Features:
» Combines natural convolution impulses (early reflections of up to 1 sec.) with rich algorithmic reverb tails
» Easy to use graphical interface
» Browse View with intuitive parameter access and Hybrid Overview Display
» Edit View with separate convolution and algorithmic sections providing extremely flexible editing options
» Real-time envelope and graphical equalizer display
» Great variety of presets in the categories of room, chamber, church, hall, plate, scoring
» Full 64-bit audio processing
» Supports AU/VST/VST3/RTAS
Vienna Suite costs $745 / €475, but you can save a few bucks if you buy it now at their introductory offer. Existing Vienna Suite users may download the new software update free of charge.
Vienna Symphonic Library