Sony Unleashes New Walkman MP3 Players
Sony has unleashed a reboot of their Walkman MP3 player line. The wearable, 28g/10cm long Walkman B Series features Quick Charge, Bass Boost and a detachable clip.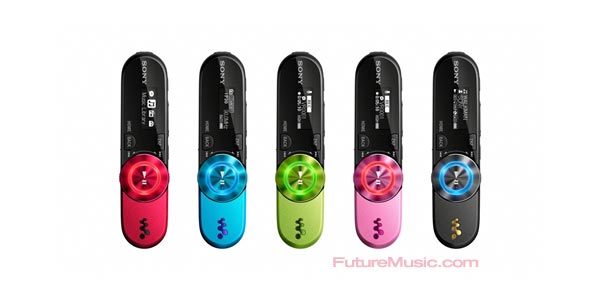 Despite its compact size, easy-to-use Walkman B Series claims to provide 18 hour battery life and a Quick Charge feature that gives you 90 minutes of playback time with just a 3 minute charge. New to this model line is a detachable clip, which allow syou to attach the Walkman to a belt, bag strap or outside the pocket of your shirt or jeans.

Features:
» Colorful, wearable Walkman NWZ-B160F/B160 MP3 players
» One-touch boost button for rich, deep bass
» Quick charge gives up to 90mins playback from 3mins charge
» Detachable clip attaches Walkman to clothing, belt or bag strap
» Choice of vibrant colours with colour matching power illuminator
» Drag-and-drop music file transfers
» ZAPPIN for quick music searches
Loading up Walkman with your digital music collection is easy. Just connect the player's built-in USB connector to your PC – then drag and drop files or transfer them via Windows Media Player 11/12. ZAPPIN song search technology lets you browse quickly through all your music. Just touch the ZAPPIN™ button to preview a short snatch of each track without fiddly searches through menus or playlists.
The new Walkman NWZ-B160 range of portable MP3 players will be available this June; no pricing has been announced.
Sony