Native Instruments Announces Session Strings Pro
Native Instruments and e-instruments have announced Session Strings Pro, a new instrument for contemporary studio strings, and the sequel to the popular Session Strings.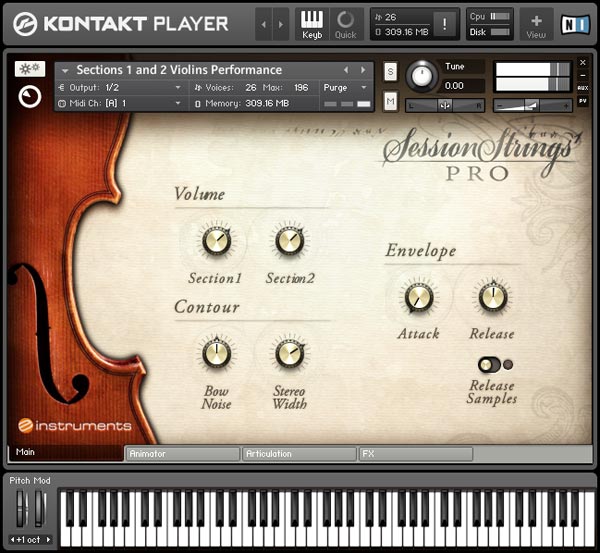 20 times bigger than the original, SESSION STRINGS PRO provides a much wider sonic range, with separate instrument groups, a choice of instrument placements, 22 articulations and a fully-programmable Animator. An 11-piece ensemble, recorded in four different settings for impeccable, flexible sound — ideal for pop, RnB or commercial use.
Most importantly, its fluid, musical workflow makes SESSION STRINGS PRO a truly playable instrument, and much more than just a string library. Creating natural, expressive string tracks has never been more immediate, or more rewarding.
Features:
» Combine up to four ensembles, each with four violins, three violas, two cellos and two basses
» Play up to four full 11-piece ensembles or individual instrument groups
» Choose between contemporary and classical instrument placement
» Create instant rhythmical phrases with the fully-customizable Animator
» Unique musical workflows, streamlined for performance and production
» 22 articulations, 4 velocity layers, all within a single interface
» Additional presets for the sound of vintage soul and disco
» Unique Bow Noise control
» 48 GB of immaculate string samples (32 GB compressed)
Native Instruments' Session Strings Pro will be available June 1st for $339. More information on Native Instruments' Session Strings Pro.