Behringer Fights Back
Behringer has decided to fight back at Peavey on two fronts. The first appears to be a way of deflecting Peavey's claims against patent infringement with a charge that several of Peavey's products are non-compliant in terms of their electromagnetic radiation which they claim are in excess of current government standards. The second, is a mis-labeling claim, which Behringer contends pertains to patents that they were already granted.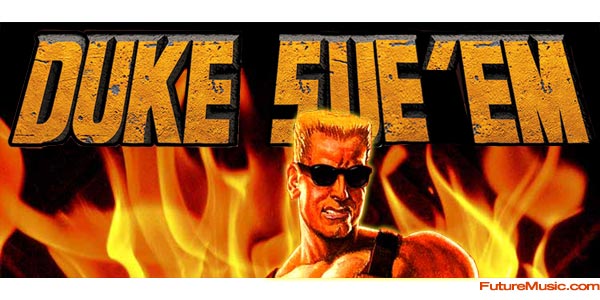 The battle looks like it will heat up in the near future with both parties looking for preliminary judgements and dismissals. Since both arguments are murky, it's difficult to comprehend who is actually in the right. Unfortunately for Behringer, their past "performance" of blatantly copying other company's products certainly don't help them in the court of public opinion.
The Music Group (Behringer's parent company) countered by filing suit in U.S. District Court against Peavey Electronic Corporation for false advertising, false patent marking and unfair competition. The suit is based on Peavey's alleged intentional mislabeling of its products in the U.S. market.
The Music Group conducted their own private investigation with handpicked "third parties" and claim that Peavey's products are not labeled in accordance with U.S. patent laws and FCC regulations and emit electromagnetic radiation in excess of current government standards.
Behringer also claims that "independent testing has shown a number of product sold by various manufacturers in the U.S. market are non-compliant. Companies that bypass regulatory testing don't only break the law, they pose potential risks for consumers and create an unfair competitive advantage over manufacturers who spend on testing fees and expensive, compliance-relevant components. Under the law, distributors and dealers who sell non-compliant products are also held liable and face stiff fines and other sanctions." On it's own, this type of saber-rattling makes their claims somewhat suspect by not only dragging down Peavey but other manufacturers as well.
Behringer also declares that "Peavey has repeatedly claimed that they are engaged in "multiple legal actions" against Music Group brand Behringer, without disclosing either the nature or status of such actions. In the release, Peavey cited a lawsuit filed against Behringer in 2009 for alleged patent infringement related to Feedback location circuitry without disclosing that the presiding Judge already issued an opinion which rendered the claim as baseless. As a consequence, Peavey withdrew the claim recently but suppressed the judge's finding and the fact that Behringer had in fact patented the FBQ feedback identification system in multiple countries to defend its own intellectual property."
The Music group also professes that another lawsuit filed by Peavey centered on a labeling issue whereby the phrase "Patent Pending" was not replaced by "Patented" on products after the patents had been granted to Behringer in several countries. In their statement, Peavey also concealed the fact that they are the subject of a countersuit brought by MUSIC Group alleging exactly the same mislabeling issue. That case is ongoing.
The Music Group threatens to present independent evidence in the form of test results from accredited third parties to substantiate the claims that 7 out of 10 Peavey products tested failed government safety and emissions standards. The case will be heard in the District Court of Seattle and the results will be made public as the case unfolds.
The Future: Attempting to see clearly through the misinformation, misdirection and deflection in a this type of case is beyond the capabilities of outside publications, such as FutureMusic. However, we can tell you, in a fight like this, the only real winners end up being the lawyers who often drag out these proceedings to milk every dollar from the disgruntled.