Peavey Files Intellectual Property Lawsuits Against Behringer
Peavey has initiated several actions against Behringer for various intellectual property issues, including patent infringement, false marking, trademark infringement and unfair competition. Behringer, no stranger to intellectual property issues, and is known by industry veterans as a company that simply imitates instead of innovates. This is not the first instance of Peavey defending its intellectual property rights against the German-concern, and is not the first company to sue Behringer for ripping off their technology and designs.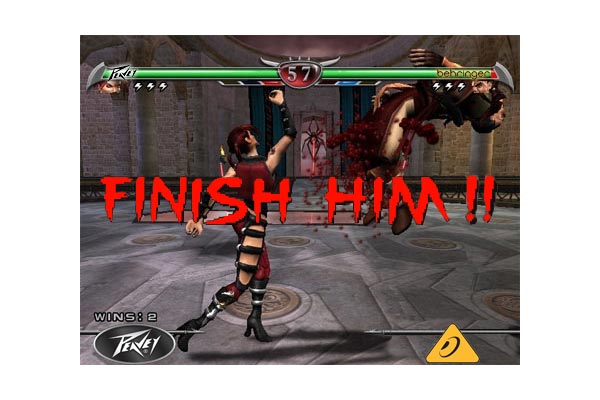 According to Peavey, Behringer-related entities currently involved in these suits include: Music Group Services LU SARL, a corporation currently located on Mauritius (an island off the coast of Madagascar); Music Group Services US, Inc., a Washington state corporation; Behringer International GmbH, a German corporation; Behringer Holdings (PTE) Ltd., a Singapore company; Red Chip Company Ltd., a British Virgin Islands corporation; Behringer USA Inc., a Washington state corporation; and Behringer Spezielle Studiotechnik GmbH, a German corporation.
Peavey filed a lawsuit in 2009 against Behringer in U.S. District Court in New Jersey for patent infringement, federal and common law trademark infringement, false designation of origin, trademark dilution and unfair competition relating to, among other things, Peavey's patented Feedback Locating System. More recently, Peavey filed an action against Behringer in the Southern District of Mississippi, accusing Behringer of infringing a patent relating to the Peavey Messenger portable sound system.
Behringer filed a lawsuit against Peavey in the U.S. District Court in Seattle, Washington. Peavey has vehemently denied any wrong doing and is vigorously defending that baseless, retaliatory lawsuit.
"Behringer, MUSIC Group, and its numerous corporate identities in various locations, are no stranger to litigation against them for patent and trademark infringement," stated Ronald Bienstock, attorney for Peavey. "Behringer has been a party to multiple intellectual property related lawsuits with other companies in the music instrument and pro audio industry."
Bienstock also noted, "In light of the allegations raised by Behringer, I should emphasize that these groundless accusations are being posed by a competitor against whom Peavey has multiple legal actions pending in multiple U.S. District Courts, and in no way originate from any governmental agency. Peavey has a long history of innovation that the company has protected through patents, trademarks and other means. Over 46 years of operating, Peavey has earned over 200 patents in the United States and internationally. Peavey has also held about 700 trademarks here and abroad. Peavey strongly believes in intellectual property rights and will not be dissuaded by Behringer or anyone else from enforcing those rights."